2018 Chrysler 300 Review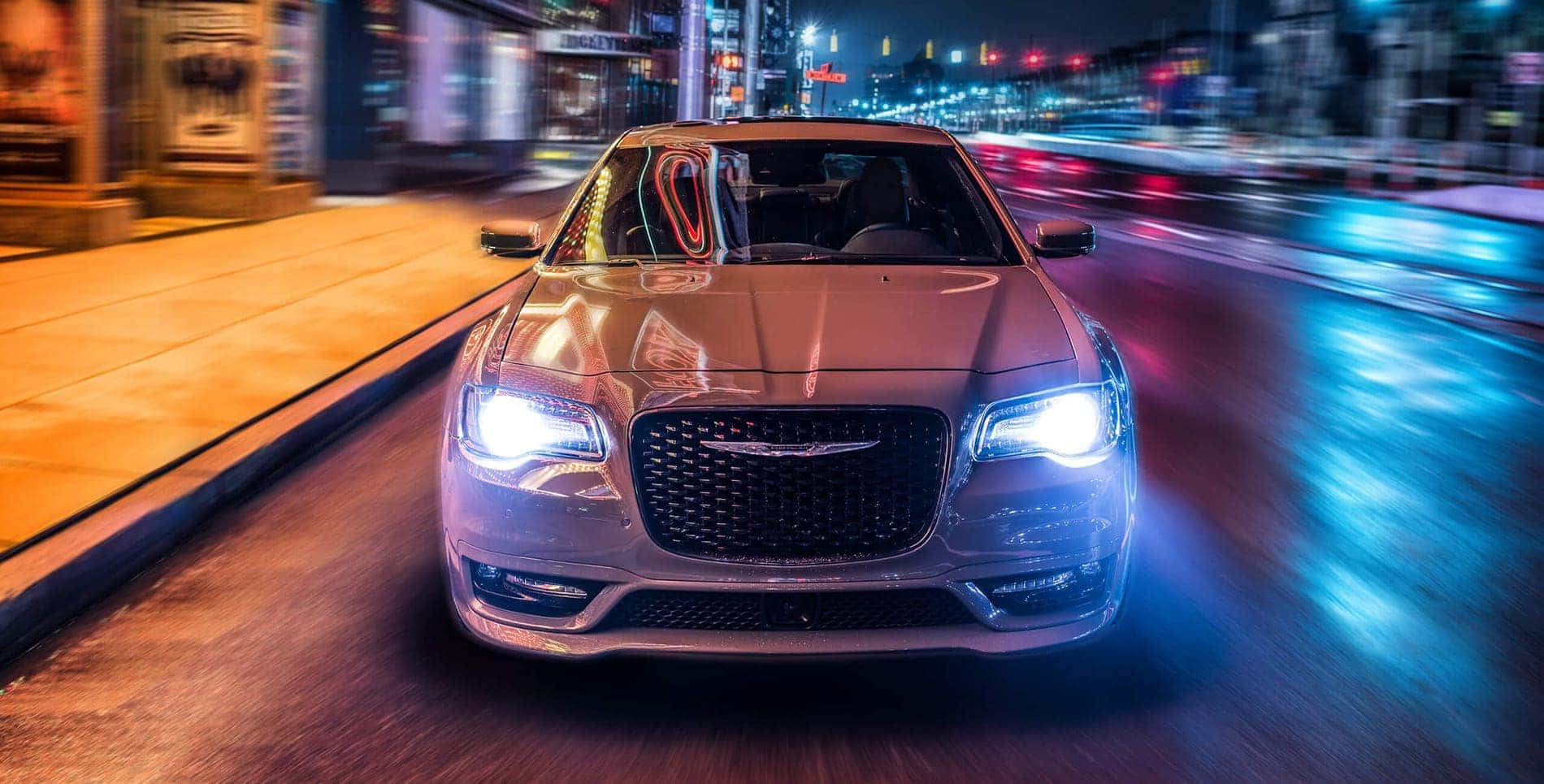 One of the leading models in the luxury sedan class, the Chrysler 300 provides a range of features that you may not be able to resist. Learn more about a few of the top features of the 2018 Chrysler 300 in this review, and find out why it is your best choice for a luxury sedan this year.
2018 Chrysler 300 Specs
When you purchase a luxury sedan, you'll be getting a vehicle that provides performance you can trust. With the 300, you'll have access to a variety of excellent performance features, including a powerful engine that makes driving fun and rewarding.
Three different engines are available with the Chrysler 300, and if you choose the top of the line 5.7-liter V8 engine, you'll be getting an impressive 363 horsepower and 394 pound-feet of torque. Depending on the 300 trim you'll choose, you'll also be able to add an optional all-wheel drive system to your vehicle that will provide superior traction in virtually every driving scenario.
Chrysler 300 Interior
A luxury vehicle, above everything else, should be extremely comfortable, offering a cabin that is filled with high-end features. If you drive the 2018 Chrysler 300, you'll be able to use some of the best comfort features in the luxury class, giving you a consistently enjoyable ride.
For example, the seats in the 300 are available with leather upholstery, and seats in both the front and the rear can be equipped with heating functions. An available panoramic sunroof and cooled cup holders make sure you'll always be able to drink an ice-cold beverage.
Chrysler Technology
In a modern luxury sedan, there's almost nothing more important than being able to use intuitive, cutting-edge technology. Whether you're looking for technology for entertainment or information, you'll find great options in the Chrysler 300.
An available 19-speaker Harman Kardon stereo system makes sure every minute on the road is accompanied with concert quality music. You'll also have access to an 8.4-inch color touchscreen infotainment system, as well as simple smartphone connectivity through Apple CarPlay, Android Auto and Bluetooth.
Review the 2018 Chrysler 300 in Person
If you're in the market for a new luxury sedan this model year, then your top option is the Chrysler 300. The 300 offers everything you could want in a luxury vehicle, including big performance and supreme comfort. Decide if the 2018 Chrysler 300 is the right luxury sedan for you by scheduling a test drive today at Chrysler Jeep Dodge Ram 24.
Chrysler Jeep Dodge Ram 254 is your top choice for a Chrysler dealership that offers both first-rate customer service and a large inventory of new and pre-owned vehicles. We serve car buyers from Randolph, Stoughton and Brockton, and our team is excited to help you find your next vehicle, whether it's the 300 or another of our fine models. Contact us today!