Benefits of Buying Used From a Dealer

When you're in the market for an upgraded set of wheels, opting for a used car is a great choice that your wallet will love. However, when searching for a pre-owned vehicle, you have two basic choices: buying from a private seller or heading to your local dealership in the Brockton, Randolph, or Stoughton area.
As a trusted used car dealer, Chrysler Jeep Dodge Ram 24 thinks the best and safest option is to go through a dealership, and we're here to tell you why. Below, you'll find some important benefits of buying used from a dealer, so you can start your journey right. Let's jump right in.
You'll Know the Vehicle's History
Learning about the background of the pre-owned vehicle you wish to purchase is important. This shines a light on any past issues and how many different drivers it has had. Although anyone can obtain a CARFAX® Vehicle History Report™, the professionals at the dealership know exactly how to relay this information, and they have much easier access to them.
Plenty of Used Car Financing Options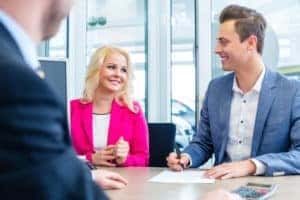 If you're like most drivers, you might need to take out a loan to finance your choice of vehicle. Going through a lender for a used vehicle from a private seller can be very difficult. On the other hand, pre-owned car dealerships have whole departments of finance professionals who not only make it easy, but they'll also give you a plethora of different plans to choose from.
Less Paperwork
Unless you know exactly how to draw up a bill of sale and what to do with your new title, the paperwork that comes along with buying from a private owner might leave you asking questions. And since this is such a crucial part of the process, you need to make sure everything is done right.
At the dealership, trained professionals take care of all that hard work for you! All you need to do is provide your personal information and they'll handle the rest with ease.
Better Used Car Selection
Although there is a plethora of used vehicles from private sellers online, searching through posts and forums to find the right one can prove to be a hassle. You can skip that time-consuming task by heading to the dealership where there are tons of models in one place. Or, you can browse through the car dealership's website, where the entire inventory can be easily viewed.
Customer-Forward Service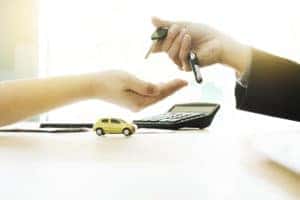 Let's face it. You don't know who you're going to meet when you respond to a used-car ad from a personal seller. For customer service that you know will put your needs first from beginning to end, the dealership is surely the way to go.
Peace of Mind
Finally, and probably most important, is the assurance you'll receive from buying from a reputable dealership. Not only is this what dealerships do every day, but these professionals are also kind, courteous, and just want to help you find your dream car. Plus, if something happens to your newly purchased vehicle, you have a place to go to receive assistance.
Find Your Used Car Today at Chrysler Jeep Dodge Ram 24
Though the benefits for buying used from a dealer almost seem never-ending, to experience them for yourself, you'll have to meet us in person. For compassionate assistance and welcoming service from beginning to end, visit our dealership today. We proudly serve drivers in the Brockton, Randolph, or Stoughton areas.