Give Your Kiddo the Time of Their Life at the Best Daycares near Brockton MA

We know how hard it is to be away from your little one while you're at work and living an adult life. But, while you're apart, why not provide them with a space where they can learn, grow, and socialize?
We know that with some of the best daycares around Brockton, you'll be able to do just that. They'll have fun doing new things every day and you'll get the peace of mind you deserve when it comes to childcare.
Brockton Day Nursery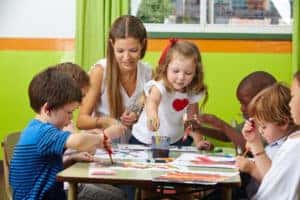 Brockton Day Nursery serves your childcare needs through comprehensive support and services for everyone in your family. They have programs for children age zero to thirteen, each filled with fun and learning experience they'll grow from.
Their programs are based on age, and focus on fundamental skills that are truly the building blocks to a lifelong success story. Whether you're looking for all-day care for your infant or toddler, or before and after school programs for your growing child, they have you covered. They even provide transportation for eligible families.
Li'l Steps Academy
The mission at Li'l Steps Academy is to nurture and support children as they learn, play, and grow. They do this by offering a range of different programs for your infant, toddler, and pre-school age kiddos. Plus, with a sprawling facility filled with fun and happy places, your child is going to love visiting every day.
Infants can enjoy routines that incorporate social activity, tummy time, and naps, while toddlers focus on development and potty training. Pre-School children age six and under will learn skills through games, creative play, and more. How fun!
Westfield Child Center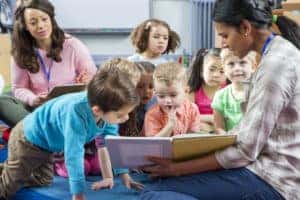 Westfield Child Center has it all. Their loving and encouraging environment promotes the growth of children, no matter their age. For over 50 years, they have been tending to children, so rest easy knowing your child is in the best of hands.
Along with their early child care and school-age program, they also offer summer and aquatic programs that your kids will love. In the summer, they can play in the pool or attend swim lessons, go on weekly field trips, and enjoy sports courts and fields. They even have pizza Fridays, which is pretty neat.
Your Little One Deserves the Finest
Now that you know some of the best daycares around Brockton, you'll be able to outfit your child with the skills they need while you're away. To check out the facilities, contact the above establishments today.