Best Golf Courses near Brockton MA


Regardless if you're looking for a relaxing, weekend retreat or want to practice your famous, game-ending golf swing, it's essential to choose a golf course that's right for your needs.
Well, we're here to help you perfect that flawless putting stroke with our guide to the Best Golf Courses near Brockton, MA. Thanks to these golfing getaways, you'll never have an excuse to not take your family or friends on an outing once a sunny day arrives.
D.W. Field Golf Course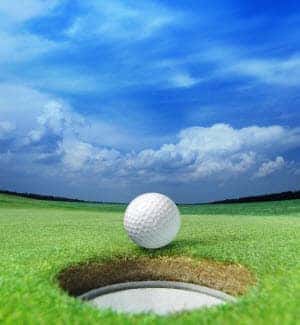 Since 1927, D.W. Field Golf Course has been the home of one of the area's finest golfing venues in the country. Boasting a Stiles and Van Kleek-styled course, the classic design serves as the perfect backdrop to a lazy day of meandering along the green.
In addition to the traditional layout of this golfing oasis, the wide-open spaces and challenging obstacles provided by the local landscape make it a great option for golfers of all skill levels.
So, whether you're visiting with a friend who's new to the sport or if you're a seasoned golf enthusiast, you'll be sure to secure yourself with a game that isn't too tough or too easy.
Looking for some instruction to cultivate your golfing abilities? If so, the PGA professionals at this fairway are happy to give you some tips and tricks on how to develop your swing.
Plus, you're welcome to choose from their long list of different programs, such as Junior Golf, Novice Golf, Veteran Golf, and more.
Check out their Facebook page to see what other golfers have to say!
Pine Oaks Golf Course
If you're in need of a custom-fitted club to help you win your next golfing competition, head on over to Pine Oaks Golf Course.
This emporium comes outfitted with a Golf Pro Shop, a Golf Performance Center, and of course, a state-of-the-art golfing green, all of which provide you with the tools you'll need to play a perfect game.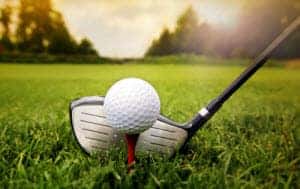 On top of that, this course will gladly host your upcoming golf outing, whether you're visiting with business clients or just want to have a fun retreat with your extended family.
With their full-service snack and liquor bar, you'll be able to relax for awhile after you've finished up your jaunt along the course.
Don't forget about the prizes! The Golf Pro Shop offers up plenty of cutting-edge gear to up the ante on your next competition. That way, you or one of your colleagues can take home a piece of equipment that you'll use for years to come.
Take a look at their Facebook page for details on their upcoming events!
Thorny Lea Golf Club
With over 100 years of experience in serving local golfers with a challenging course, Thorny Lea Golf Club is sure to satisfy any type of player. Here, you'll weigh your technique against 18 holes that cater to a multitude of skill levels.
By adorning the terrain with plenty of trees and other obstacles, you'll test your talents and stay engaged during every stroke.
To take your golf outing to the next level, this local destination supplies you with convenient concierge services so that you can focus more on your game and less on carrying your bag around.
For example, you're welcome to grab your things and drop your bag off at the clubhouse before heading out on the green. Additionally, the caring staff will set up course contests, tee signs, and sponsor banners so that every detail of your day is up to par.
Finally, you'll wrap up your outing with an award presentation and have the chance to take home a confidence-boosting award that's sure to bring you back to this course time and time again.
Visit their Facebook page for photos of some notable golf professionals who have played here!