Welcome Fall with the Best Pumpkin Picking near Brockton, MA
Once the crisp fall air arrives and those skyscraping trees put on a display of golden, red, and orange hues, it's time to get your home ready for the autumn season.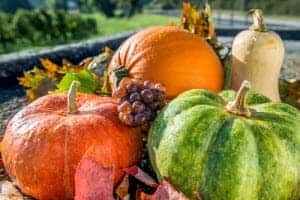 Luckily, you can switch up your typical autumn routine of heading to a supermarket for these orange orbs, and, instead, have a fall celebration by picking a fresh pumpkin right from the patch.
All you have to do is welcome fall with the best pumpkin picking spots near Brockton, MA. Before long, you'll be carting home a trunk load of these harvest-time delights.
C&C Reading Farm
The ideal fall festival should consist of more than just a stand of already-plucked pumpkins. Well, at C&C Reading Farm, you and your little ones can snag that picture-perfect pumpkin from the vines.
No matter if you're looking for a few tiny pumpkins to place on your dinner table or want a mammoth-sized pumpkin to carve a giant Jack O' Lantern, this homestead serves up all the variety you need to ring in the harvest season.
On top of that, your tiny tots can roam free and check out all the other fall-themed attractions dotted across the gorgeous landscape of this farm.
To help your kids work off the excitement of pumpkin picking, let them find their way through the corn maze, which spans three and a half acres. You can also bring your kids to their Flashlight Nights, where they'll traverse the spooky rows of corn in search for the exit.
Don't forget to visit their Facebook profile to see some of the other autumn attractions this farm has to offer!
Langwater Farm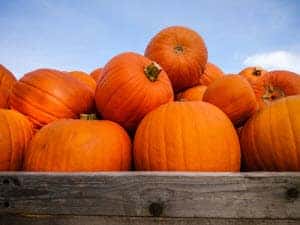 Is there anything cozier than bundling up in a warm jacket and meandering through a beautiful pumpkin patch with some warm apple cider in hand? Fortunately, Langwater Farm delivers on your desire for a picturesque, comforting fall adventure with their sprawling field of pumpkins.
From September through November, you'll enjoy all the farm-fresh bounty of autumn with their huge pumpkin patch, along with plenty of other freshly picked fruits and veggies. Plus, this farm is happy to host any kind of party you have in mind.
So, if your child has a fall birthday, you can host their birthday bash at their picnic area. After all the cake is eaten and all the presents are unwrapped, your little one and their friends can romp around the pumpkin patch searching for their favorite pumpkin to bring home.
Stay updated on pumpkin season by stopping by their Facebook page!
Sauchuk's Corn Maze & Pumpkin Patch
Since 2007, Sauchuk's Corn Maze & Pumpkin Patch has been providing locals and visitors alike with all the necessary components of a memorable autumn for both kids and adults.
On their 200-acre farm, you and your family are welcome to escape their corn maze labyrinth, which is the first large-scale corn maze in the eastern Massachusetts region.
Of course, you've got to take their wagon ride to the pumpkin patch before exploring the puzzling pathways of the corn maze. Once you've arrived at the patch, every member of your family can pluck their favorite pumpkin to include on your front door fall display.
To wrap up your autumn celebration the best way possible, make sure to stop by the farm stand for a hot apple cider doughnut on Saturdays and Sundays. That way, you'll check off every item on your fall activities list.
Browse through their Facebook photos of the impressive pumpkin patch and corn maze!