Jeep Wrangler JK Meaning
If you're like most drivers from Randolph, Brockton, and Stoughton, you like to do your research before investing in your next automobile. For example, if you've been thinking about hitting the road in the Jeep Wrangler JK, it's important to learn as much about this exciting vehicle as you can, including what "JK" actually means.
Here is some information to help you learn the Jeep Wrangler JK meaning and a few reasons why you should be sure to take a drive in this incredible Jeep SUV. To learn even more, reach out to us at Chrysler Jeep Dodge Ram 24.
Jeep Wrangler CJ vs Jeep Wrangler JK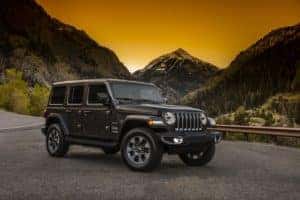 Jeep has a long history of using two-letter abbreviations to designate their vehicles. For example, there's also been Jeep CJ models, YJ models, and TJ models. Back in the early Jeep days, CJ stood for "Civilian Jeep".
Today, there are Jeep JK models and while many people try to guess what "JK" truly means, the answer may surprise you: it's Jeep engineering coding, not an abbreviation. The coding helps differentiate the different body styles between the Jeep models. Most of the Jeep generations, from the YJ and the TJ to the JL, use this two-letter coding to help distinguish various body styles.
Identifying the Wrangler JK
While the letters "JK" are used for Jeep engineering code, there are a few easy ways you can distinguish the JK from other Wrangler models. There are some exterior cues that make the JK easily identifiable.
What truly sets the JK Wrangler apart from other Jeep Wranglers is the Unlimited model. The Wrangler JK Unlimited is a four-door model rather than the traditional two-door model. Despite this change, it still embodies classic Jeep styling, such as the iconic seven-slot grille and round headlights. Still, if you see a four-door Wrangler out on the road, you're most likely admiring a recent-year Wrangler JK model.
Why Drive the JK?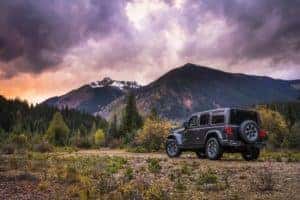 Now that you know a little more about how to tell the Wrangler JK apart from other Jeep models, it's a good idea to learn why you should drive this model.
For starters, the 2018 Wrangler JK is powered by a 3.6L Pentastar® V6 engine, which delivers 285 horsepower and 260 lb-ft of torque. With its powerful engine and 5-speed automatic transmission, it can tow up to 3,500 pounds, so you can easily cruise down the road with your camper, boat, or trailer hitched up. Even if you come across a steep incline, Hill Start Assist and Hill Descent Control can help you seamlessly advance up and down a hill.
More About Jeep Wrangler JK Meaning
There are a variety of outstanding Jeep models on the market today, including the exciting Wrangler JK. If you want to know more about the Jeep Wrangler JK and its meaning, or if you'd like to take this SUV for a test drive, you should be sure to visit our Jeep dealership.
The team at CJDR 24 are always ready to talk to our customers about our best vehicles and can easily help you understand what makes the Wrangler different from other Jeep models. If you want to drive around Stoughton, Brockton, or Randolph in a new or used Jeep, stop by our lot, so you can browse our inventory or contact us online today for more information.  We look forward to working with you!