Brake Service near Me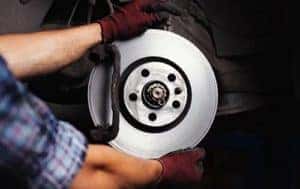 If you're having problems with the braking system in your vehicle, you need to schedule service with a trusted service and parts department. Luckily, Chrysler Jeep Dodge Ram 24 is the go-to destination for brake service near Stoughton, Brockton, and Randolph, and our team of technicians can keep your brakes in top shape, so you always have reliable and safe transportation. Learn more about why regular brake service is important and discover some of the major benefits of scheduling maintenance with our world-class service and parts department.
What Is Brake Service?
When we say "brake service," we're actually discussing several different maintenance tasks. Brake service can include everything from inspections of your braking system to the replacement of important parts, such as your pads or rotors. Whatever type of service you need, having an experienced professional regularly check your brakes is crucial if you want to be safe whenever you go for a drive. For starters, regular service can help you catch small problems with your vehicle before they worsen and potentially cause a breakdown. This can save you a great deal on future repair costs. Having your brakes regularly serviced will also maintain their functionality, guaranteeing you always have responsive power. If you allow your brake pads to wear thin or your fluid to run low, your brakes may not respond when you need them, potentially resulting in a serious wreck.
How We Can Help You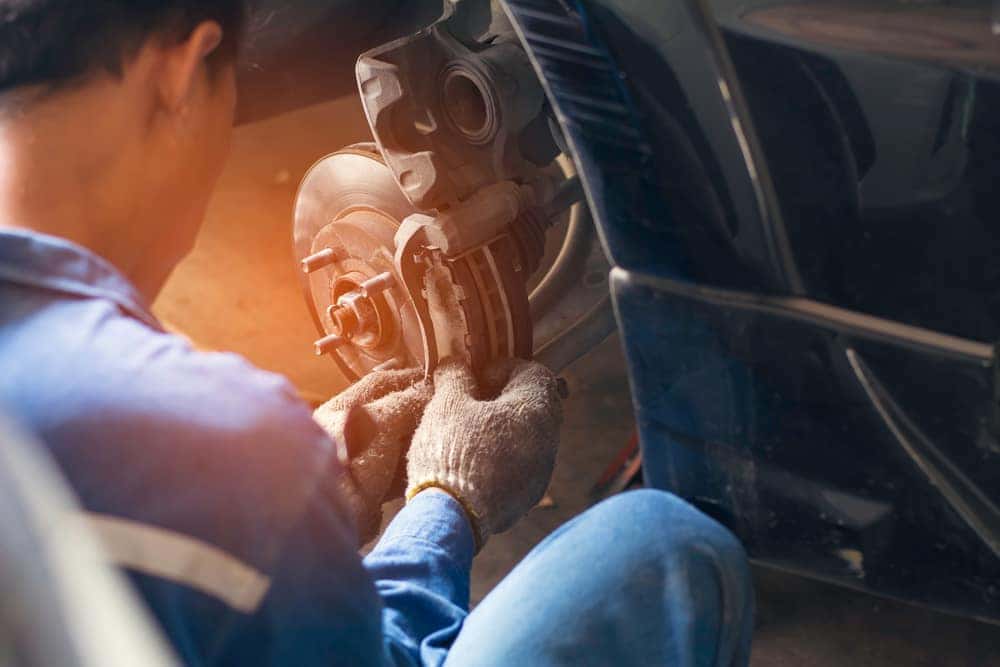 By visiting the service and parts department at our dealership, you'll be able to work with experienced technicians who know how to keep your braking system in working order. If you've noticed that your brakes aren't working the way they should, our team can inspect your system, quickly identify the problem, recommend repairs, and offer an estimate. We can also help you find the right replacement part for your vehicle if you need new brake pads or some other piece of equipment. We want to make servicing your vehicle as easy as possible, which is why we offer several useful amenities. If you decide to wait at our dealership while your car is being serviced, you can use our free Wi-Fi to get some work done or stay entertained. On the other hand, if you have errands to run or need to get back to work, we provide a shuttle service, and we can also help you with a temporary car rental if your repairs will take a few days. Our service team also offers early bird hours and Saturday service, so you can make an appointment that fits your schedule.
Schedule Brake Service Nearby
If you're in need of brake service near you, schedule a service appointment right away at Chrysler Jeep Dodge Ram 24. Our certified technicians can help you with all your service needs, including brake system inspections and repairs. With us on your side, you'll be able to keep your car running like new around Brockton, Randolph, and Stoughton for years to come.