Chysler 200 Oil Change Indicator
Things just don't go wrong with a Chrysler product. However, even when you ride the best on wheels, you still need to maintain the car.
Overview
State-of-the-art technology runs the Chrysler 200 Oil Change Indicator System, but it helps to know how it works. The indicator does not measure the amount of the oil in the crankcase.
The motor will not wait for you to guess when the oil needs replacement. Instead, the Chrysler engineers have built an algorithm into the system. It computes the need for oil changes based on the variable factors in your driving habits.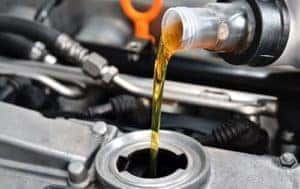 The engineers created a duty-based clock with a scheduled number of engine revolutions. That calendar is adjusted for factors like engine size and weight of the oil. If a given model was driven at a certain speed without challenge, the oil would degenerate rather predictably. But, cars are not driven with any such consistency, so the technology works to integrate these variations.
It works to analyze your specific car's performance. Let's say the system's "clock" starts counting down when the oil is changed. The system starts to count the engine revolutions. But, it adjusts that count for stop-and-go traffic, long highway trips at a consistent speed, hot and cold extremes, and the engine load. Once the "clock" counts down, the indicator will light up.

Bottom-line
Changing your oil every 3,000 miles (depending on the car) is okay as a regular index. But, the Chrysler 200 Oil Change Indicator System alerts you more accurately – if less regularly – to your actual oil needs at the time.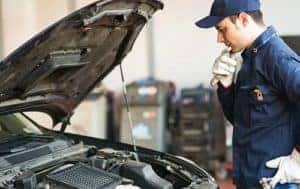 Shortly after a chime rings, an Oil Change Required message will appear on the Chrysler display.
The message will continue to appear every time you turn the Ignition Switch to ON.
Press and release the MENU button to turn the message off – for the time being.
To reset the system indicator following an oil change:
Without starting the engine, switch the ignition to the ON/RUN setting.
Then, push the gas pedal slowly three times within 10 seconds.
Turn the Ignition Switch to LOCK.
Repeat this procedure if the indicator appears again after you start the engine.
Your personal driving style determines your need to change the oil in your Chrysler 200. For more information, refer to your Owner's Manual DVD or watch the video below.
For more information, check in at Chrysler Jeep 24 Service Center in Brockton.