Chrysler Dealer Attleboro MA
The city of Attleboro, MA, offers a unique mix of old and new amidst the beautiful backdrop of southern Massachusetts. Forged from a history of jewelry manufacturing, today residents can still interact with the city's intriguing past that dates back to the late 1600s.Residents frequent the L.G. Balfour Riverwalk, a section of land that combines pieces of the city's past with modern attractions and waterway vistas as Attleboro's tribute to the jewelry company giant that was active in the early 1900s.Also in the heart of Attleboro, Capron Park Zoo engages visitors with various exhibits that re-create exotic climates from around the world.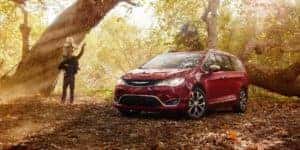 Chrysler Models Attleboro
As a city that remains a southern Massachusetts gem, today Attleboro is an alchemy of its past and present, a quality that acts as a daily inspiration for its residents and visitors. Those who enjoy both work and play in Attleboro also appreciate the commendable quality and function that comes from driving a brand-new Chrysler car or van.From Chrysler's epic 200 and 300 series sedans that make top-quality commuter vehicles to the Chrysler Town & Country that's revolutionized the modern minivan, Chrysler vehicles help you create memorable moments with friends and family no matter where you travel.
Attleboro Chrysler Dealership
The Chrysler brand puts comfort and innovation at the forefront of your driving experience. At CJDR 24, we understand that and are happy to serve you as your Chrysler dealer near Attleboro. Our team of dedicated automotive professionals is here to help you find the right vehicle to meet your needs. Our sales consultants can walk you through the features, specifications, and capabilities of each model on our lot so you can find the perfect match.After you've gone for a few test drives and made your selection, let our finance department take care of finding the credit you deserve. No matter what your current credit situation is, we believe that everyone has the right to drive their dream car. We'll work with local lenders to design a finance plan that fits your lifestyle.While you're enjoying your new Chrysler model, be sure to schedule routine maintenance with our service department so we can help you keep it performing like new. Everything from tire rotations and replacements to engine and transmission repairs, our team of experts have years of experience working with Chrysler brand vehicles.
Come to CJDR 24 Today
Looking at our inventory online is a great way to get started on your journey toward owning a new Chrysler, but the real joy comes from seeing these awesome machines in person. Located at 1020 Belmont Street, our Chrysler dealership is just off the highway, also known as Route 24. You can also find detailed directions by visiting the Directions page on our website. Simply provide your address and enjoy turn-by-turn directions.Before you head over, give us a call at 866-922-2364 and let us know which models you're interested in. That way we can schedule a test drive so you can see each one firsthand.At CJDR 24, we go above and beyond for our customers. That's what makes us a Chrysler dealer serving Attleboro that you can trust. Pick up the phone or visit us today at CJDR 24!