Chrysler Dealer Brockton MA
With approximately 100,000 residents, Brockton, MA, is one incredibly diverse place. In fact, Brockton is home to the largest population of Cape Verdean ancestry in the United States as well as a large Angolan community.The history of Brockton as an official city began in 1881. The once rural farming community began to be replaced by factories until Brockton became known as Shoe City. With more than 6,000 people working in the many shoe factories, Brockton quickly became the largest producer of shoes in the country.However, the nation continued to change and eventually the shoe factories disappeared. Now Brockton is known as the City of Champions thanks to boxing legends Rocky Marciano and Marvelous Marvin Hagler. Together, these two superstars won 111 fights, with 95 of them being a win by knockout.At Chrysler Jeep Dodge Ram 24, we're proud of our city's heritage, which is why we want to uphold its reputation for hard work and perseverance by operating a great Chrysler dealership in Brockton, MA.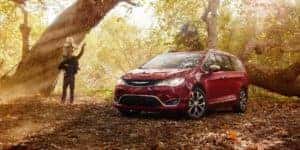 Your Chrysler Dealer in Brockton, MA
Driving a Chrysler is about more than just getting from point A to point B. It's an automotive experience. That's why at CJDR 24, we're here to make sure you get the best experience possible from the moment you start researching a new car to your last oil change.Our team works under the careful supervision of general manager and owner Ed Kardon, who managed a top dealership that was number one in customer satisfaction in the greater Philadelphia area.
Now Ed brings his Above & Beyond customer service module to Brockton, where he and his team help everyday drivers like you find and own a great new Chrysler.Our expert finance team has experience working with all kinds of credit situations, so no matter what your history is, let us help you get the credit you deserve. We even provide a number of helpful tools right on our website. From our safe and secure finance application to our payment estimator, we work hard to help you get behind the wheel of a new car.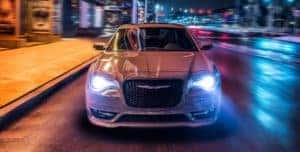 Visit CJDR 24 Today
After you've had a chance to browse our online inventory and explore some of the helpful tools available on our website, it's time to stop by our Brockton dealership. Conveniently located just off the highway (aka Route 24), our address is 1020 Belmont Street. We're also accessible by taking the 3 BAT Bus to Edinboro Avenue and walking just a few short blocks down Belmont Street toward the highway.If you'd like detailed directions from a specific location, feel free to use our online map. Simply type your street address and zip code into the required fields and click submit. We'll get you turn-by-turn directions and even follow up with a courtesy phone call to further assist you. Of course, you can always call us at 866-922-2364 if you have any questions.You can even schedule a test drive online. Just let us know which Chrysler models you're interested and we'll take care of the rest. As your trusted Chrysler dealer in Brockton, MA, our team at CJDR 24 is here to help you every step of the way.