Chrysler Dealer Easton MA

Easton, MA
Serving as the headquarters for King Philip's troops during King Philip's War, which took place from 1675 to 1678, Easton, MA, was settled in 1694 and incorporated in 1725. Today, the town features a population of more than 23,000 people and was ranked as number 17 on CNN's 2009 list of the Top 100 Best Places to Live.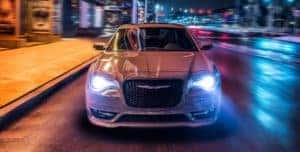 CJDR 24
Drivers looking for a new Chrysler in Easton, MA, can expect to get more at Chrysler Jeep Dodge Ram 24. CJDR 24 delivers more savings and selection, and it creates a better shopping experience with a team of professionals dedicated to seeing that you find the perfect vehicle for your needs. CJDR 24's new vehicle inventory is full of new Chrysler models that you can choose from. You'll have the opportunity to schedule a test drive in all of the latest models, and we'll be sure to update you on all of the new features inside the vehicles. Residents of Easton, MA, who aren't looking for a new Chrysler at this time can benefit from looking through our expansive pre-owned vehicle inventory. With a wide variety of different makes, models, and years to choose from, you'll have plenty of chances to find a vehicle that matches your search criteria.We also post all of our inventories online and update them daily so you can be prepared when you plan your visit to CJDR 24.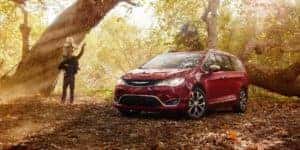 Chrysler Service Center
But CJDR 24 is much more than your Chrysler dealer in Easton, MA. With a premium service center, we're prepared to help you with any problems you may have with your new Chrysler model. Whether you need your brakes serviced, transmission checked, or oil changed, our team of professionally trained automotive technicians will make sure your Chrysler is running the way it's supposed to. Residents of Easton, MA, can schedule an appointment online and take advantage of our numerous online service specials.
Chrysler Financing
At CJDR 24, we want to make driving home in a new 2015 Chrysler model as easy as possible for the Easton, MA, community. That's why we make it simple for you to get approved for auto financing. You can fill out a finance application online, regardless of any past history credit or issues. Our staff of professional financiers are here to see you drive away in the car of your dreams.
Schedule a test drive in a new Chrysler model at CJDR 24 and see how you'll save more.

Directions to CJDR 24 from Easton, MA
To get to Chrysler Jeep Dodge Ram 24, take MA 106 E/MA 123 E for 0.4 miles before turning left on to MA 123 E for 2 miles then turn left on to Central Street.After 0.7 miles, turn left on to MA 123 E/MA 138 N. Then, after 0.2 miles, turn right on to MA 123 E/Belmont Street and CJDR 24 will be on your right after 1.7 miles. CJDR 24 is located at Brockton, Brockton, MA 02301.