Chrysler Pacifica vs Honda Odyssey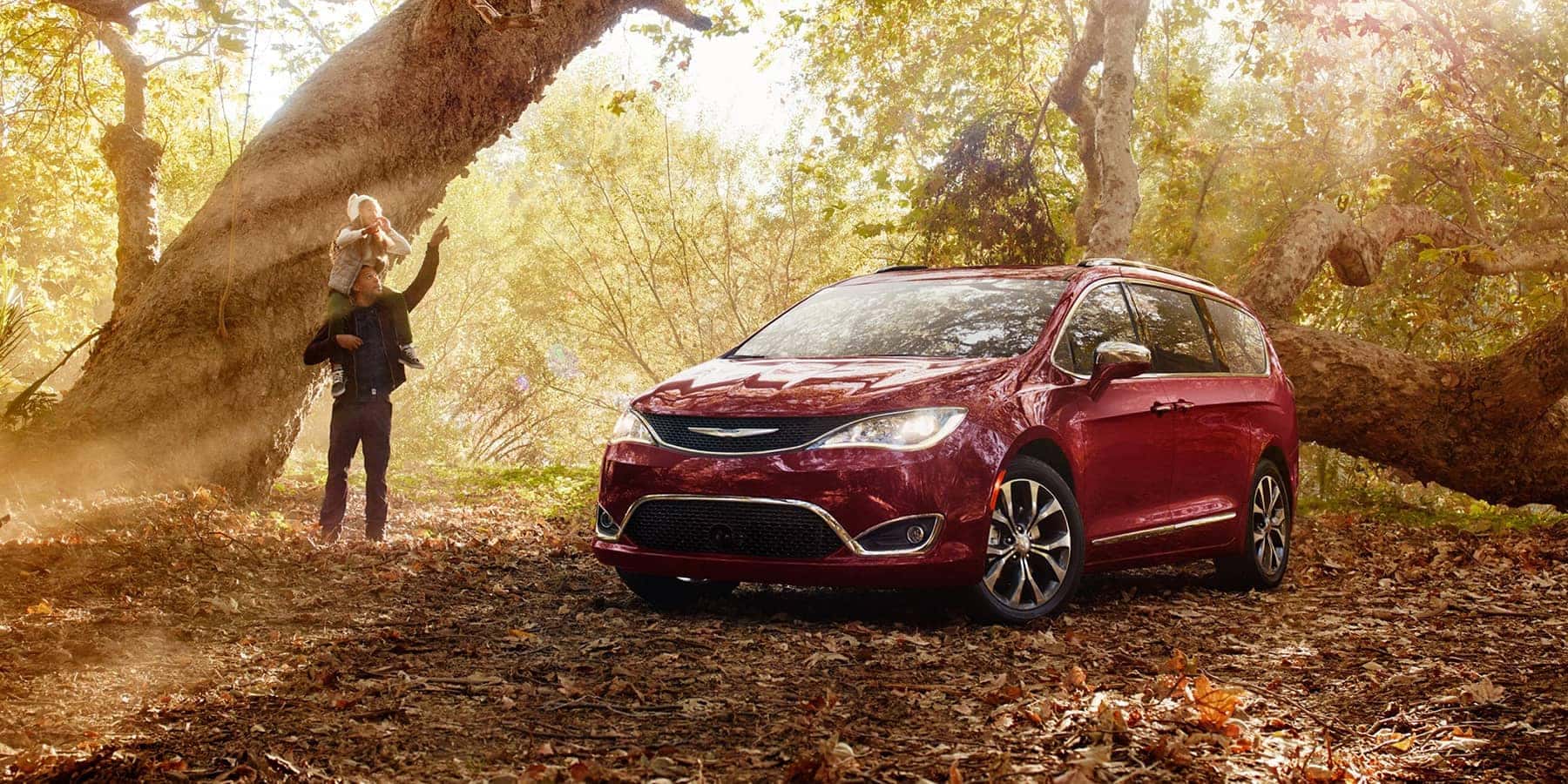 When you're determining which minivan is going to get you and your family around the Brockton, Randolph, and Stoughton area, there are a lot of factors that you need to consider. Of course, the two most popular minivans are the Chrysler Pacifica and the Honda Odyssey, both of which deliver top tier performance and comfort. If you had the choice, though, which of these vehicles would you choose?
If you're unsure, that's okay, we'll take a closer look to show you the important details. In our comparison of the Chrysler Pacifica vs. Honda Odyssey, we'll focus on power and performance, entertainment and technology, and even the active safety features of both vehicles. Reading this comparison will add a little ease and information into making the important decision.
Chrysler Pacifica vs Honda Odyssey Power & Performance
The Chrysler Pacifica is equipped with the 3.6L V6 engine that's paired with a nine-speed transmission. The Honda Odyssey features a 3.5L V6 and a six-speed automatic transmission. In terms of abilities, the Chrysler Pacifica can deliver 287 horsepower and 262 lb-ft of torque. The Honda Odyssey, on the other hand, maxes its abilities out at 248 horsepower and 250 lb-ft of torque. As you can see, not only does the Chrysler Pacifica reach a higher horsepower, but it features more gear ratios with its transmission.
Technology
Both the Chrysler Pacifica and the Honda Odyssey are equipped with dashboard-mounted display screens that are used to access the variety of media features that each minivan offers. Each minivan comes with an AM/FM radio, a CD player, and both auxiliary inputs and USB ports for external media devices. Each vehicle even features Bluetooth®, however, the Bluetooth® in the Chrysler Pacifica features Integrated Voice Command, allowing you to select your contacts with your voice while you keep your hands on the wheel.
Safety Features
The Chrysler Pacifica features Electronic Stability Control and the Honda Odyssey features Vehicle Stability Assist. Both of these systems provide added control during slippery road conditions. When a wheel slips, these systems activate and brake the affected wheel while reducing engine performance until the vehicles regain their desired traction.
The Chrysler Pacifica also features Rainy Day Braking. This helpful feature keeps the brake pads dry during instances of rainy driving. By keeping the brake pads dry, the Chrysler Pacifica can effectively brake even during heavy rainfall. Each vehicle features brake assist, which adds more force when it recognizes panicked braking, and it will help the driver stop during an emergency situation.
Test Drive the 2017 Chrysler Pacifica near Brockton
By reading this vehicle comparison of the Chrysler Pacifica vs. Honda Odyssey, you learned the many differences between these two vans. You saw that the Chrysler Pacifica delivers more in each of these categories. Still, the best way to determine if a vehicle is right for you is by taking it out for a test drive.
Schedule your test drive with us at Chrysler Jeep Dodge Ram 24, the dealership that proudly serves drivers in the Brockton, Randolph, and Stoughton area.
View our inventory below!