Dodge Dart Maintenance Schedule
As a proud owner of a Dodge Dart, you're probably ready to hit the road and test out all of the capabilities your sleek and sporty sedan has to offer. But just how soon should you start thinking about oil changes and the like? You've got some time, but this 2016 Dodge Dart maintenance schedule brought to you by CJDR 24 will help you plan ahead so you can keep your Dart running like it is now: good as new!
Dodge Knows Best
Your 2016 Dodge Dart is equipped with an automatic oil change indicator system that monitors engine operation and lets you know when your Dart is due for routine maintenance. Based on these indications, you should bring in your Dart for regular repairs every 3,500 to 10,000 miles. (This number will vary depending on your specific driving conditions.) Stay cognizant of your odometer, and as a safety precaution, never let your Dart go 10,000 miles without changing its oil.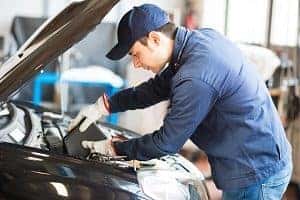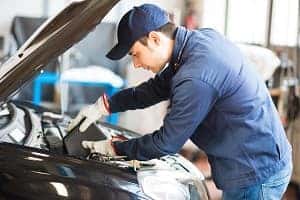 At Each Oil Change Interval
Each time your auto maintenance indicator illuminates its Change Oil message, you'll want to get your Dodge Dart's oil and filter swapped. At this time you'll also want to have the following replacements and checks executed by a certified mechanic:
Battery inspection plus clean and tighten terminals as needed
Brake inspection, including pads, rotors, hoses, and parking brake
Engine cooling and exhaust system inspections
These routine maintenance specs should start at the first appearance of Change Oil and continue each time the message reappears. Your Dodge service department will reset the indicator after each maintenance visit so it's easy to stay on track.
Every 2 Years or 20,000 Miles
After two years of ownership or once you've reached the 20,000-mile mark, you'll want to have the following inspections and necessary replacements made:
Front suspension inspection
Cabin or air conditioning filter replacement
Every 3 Years or 30,000 Miles
At three years or 30,000 miles driven, your Dodge Dart is due for the following checks and change-outs:
Replacement of spark plugs (for Darts running on the 1.4-liter turbo engine)
CV joint boots inspection
Replacement of engine air cleaner filter
Additionally, at the six-year mark (second round of the above maintenance), you'll want to change transmission fluid in your Dodge, especially if you frequent dusty roads, drive a lot of stop-and-go city traffic in the heat, or primarily drive short distances.
Every 10 Years or 100,000 Miles
In addition to the maintenance requirements performed every two years or 20,000 miles (this will be your fifth round), have the following under-the-hood aspects checked and changed in your Dart at 10 years or 100,000 miles:
Replacement of spark plugs (for Darts running on the 2.0- or 2.4-liter engine)
PCV valve inspection and replacement if necessary
Engine coolant flush and replacement
Stay on Track with Maintenance at Our Dodge Dealership!
Get to know your maintenance schedule and get to know the service team at Chrysler Jeep Dodge Ram 24! Scheduling routine maintenance with CJDR 24's certified Dodge specialists will help you hit the bull's-eye when it comes to keeping your Dart at optimal performance levels. Easily schedule service with us online and enjoy the convenience of daily hours and extended work week appointments. Wishing you happy travels in your 2016 Dodge Dart!