Dodge Journey Dashboard Light Guide Brockton MA
A brand-new Dodge Journey comes with a lot of advanced and engaging features. While many of these programs are on the cutting edge of vehicle safety and driver awareness, they also introduce new dashboard symbols that can be a source of stress for drivers who aren't familiar with them. Drivers in the Brockton, Randolph, and Stoughton areas can review this handy dashboard light guide to decode what their Journey is trying to tell them.

Color Connotation
The first clue you have to the meaning of a particular dashboard light in your Journey comes down to color. By recognizing what a particular color indicates, you can instantly determine.whether the appearance of a new dashboard flicker should be a source of concern.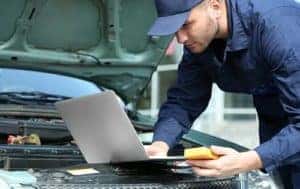 Red Dashboard Indicators
In most instances, signals that glow red and remain lit require immediate attention. You'll want to get your Journey in for maintenance ASAP, while in some cases (as noted), your vehicle will be unsafe to drive and may require towing.
Brake light: The word BRAKE in all caps lit up in red is sure to get your attention. This symbol signifies a brake fluid issue, engaged parking brake, or problem with ABS. If you see this, you should disengage the parking brake or bring in your vehicle for service.
Engine temperature light: This symbol will appear as a red thermometer over waves to tell you that engine conditions are hot enough to overheat. Be sure to pull over, turn off the engine, and call for assistance.
Charging system light: This battery-shaped indicator hints at a low charge or an issue with your Journey's electrical system. You should seek service immediately.
Liftgate open light: If you see a back-half car symbol with the hatch lifted, shut your liftgate again to ensure that you don't lose any cargo while in motion.
Yellow Dashboard Indicators
Yellow symbols vary in severity from low gas to serious engine issues. Refer to the meanings below to decide on next steps after seeing yellow indicators illuminate.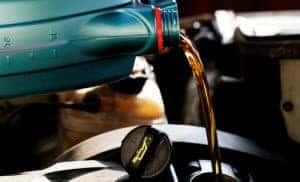 Low tire pressure light: An amber exclamation point indicates low tire pressure or pressure loss from the tire pressure monitoring system. Pull over and restore pressure to recommended levels as soon as it's safe to do so.
Malfunction Indicator Light: This engine-shaped light could appear with a loose or missing fuel cap or a problem associated with the engine control systems. Tighten or replace the gas cap or bring in for service.
Low fuel light: A gas pump symbol indicates that fuel levels are at or below three gallons. Refuel as soon as possible.Other lights that come into view in your Dodge Journey, whether it's the happy green arrow flicker of a turn signal or the chipper blue light of the high beams, simply indicate a function.
If a red or yellow light should appear on your Dodge Journey's dash, you can schedule an appointment with Chrysler Jeep Dodge Ram 24 for quick and efficient expert-level repairs to get you back on the road sooner!