Driver's Guide to Engine Oil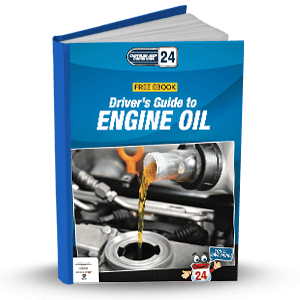 You love the unwavering performance of your sedan, SUV, truck, or any other type of vehicle you own. So, to ensure that it continues to face off against every road without hesitation, it's essential to stay in pace with its maintenance, which includes regular oil changes.
Fortunately, we're here to help you learn more about why your engine oil is so important with this Driver's Guide to Engine Oil eBook. Throughout this guide, you'll learn more about various topics concerning your car's oil, such as:
What Does Engine Oil Do?
Signs You Need an Oil Change
How to Change Your Engine Oil
Conventional vs. Synthetic Oil
In addition to all the insights and informative tidbits you'll read in this FREE eBook, you'll find a few convenient coupons that'll help you save some cash once it's time for your automobile to get an oil change.
Ready to discover more about how engine oil can boost your vehicle's performance and keep it healthy for a lifetime? If so, all you must do is fill out the form on this page, download your copy, and start reading today! You'll also receive special coupons towards your next service from our team at CJDR 24. Download now!