Guide to the Three County Fair Brockton MA
What's the best way to end a relaxing, sun-soaked summer and welcome in the harvest season? By attending your community's best county fair, of course!
From the mouthwatering food to the electrifying musical acts and just about every other celebratory event you can imagine, what's not to love about a local fair?
No matter if this is your first visit to the Three County Fair, or if you've had your calendar marked off for August 31st to September 3rd, we're here to give the lowdown on the festivities found at this local bash.
Ready to learn more? Check out this guide to the Three County Fair Brockton, MA. Let's see what you can expect to find at America's oldest, continuously operated fair!
Before the Bash
Although there will be plenty of cotton candy, fudge, and fried foods to go around at the Three County Fair, you should begin your adventure by getting some proper sustenance.
Well, there's no better place for that than by snagging a table at Paul and Elizabeth's. Celebrating the area's finest produce by incorporating them into each dish, this local hotspot helps you stick to your weekend of local celebrations.
Filling Up: If you're planning to get to the fair early, stop by this homegrown eatery for lunch and dig your fork into their Veggie and Lentil Burger, topped with field greens, tomato, and horseradish mayo. Or, prepare for a night of carnival excitement by munching on their Guatemalan-style Shrimp Sautee with cilantro and Thai basil pesto.
Get a taste for their other menu options by checking out their Facebook!
The Three County Fair: Events & Entertainment
Where: Fairgrounds located off Interstate 91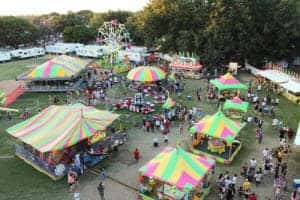 When: Friday, August 31st through Monday, September 3rd
Pack up your car and get ready for lots of thrills because 2018 marks the 200th anniversary of the Three County Fair, America's oldest continuously operated fair.
From the moment you set foot onto the grounds of this carnival, you'll catch a glimpse of your area's best livestock, farming techniques, crafts, and just about anything else that makes your town so unique.
For example, one of the main attractions of this carnival is the Farmer's Market and Vendor Barn, open every day of the fair. Here, you'll dive into over 80 different local crafters, featuring homemade products, produce, and a variety of other businesses.
Looking to sip on some local vino? All you have to do is sample the wines from nearby destinations, such as Mineral Hills Winery and Hardwick Vineyards & Winery. That way, you can find your new favorite vintage and take a bottle home with you once the events of the day wrap up.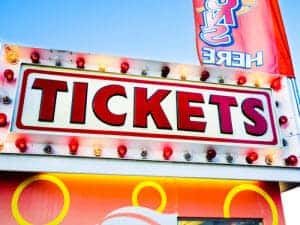 Of course, you can't forget about keeping your little ones entertained. That's why this festival serves up plenty of hair-raising thrills in the form of rollercoasters, bumper cars, and more. So, while you're perusing the vendor stands, you'll know that your kids are having some end-of-summer fun.
After your children have had their fill of adrenaline, make sure they stop by the Baby Barnyard, where they'll catch a glimpse of cute, barnyard youngsters.
Also, don't forget about the must-see musical acts performing throughout this four-day county fair, such as:
Trailer Park – Friday, August 31st from 7:00 p.m. to 9:00 p.m.
King Kountry – Friday, August 31st from 7:00 p.m. to 10:00 p.m.
Presley & Taylor – Saturday, September 1st from 1:00 p.m. to 2:00 p.m./5:30 p.m. to 6:30 p.m.
Ashley Gearing – Sunday, September 2nd from 4:30 p.m. to 6:00 p.m.
Moose & The HighTops – Sunday, September 2nd from 6:00 p.m. to 10:00 p.m.
Be sure to check out this festival's Facebook profile to see the other bands and solo artists making an appearance!
Post-Carnival Cool Down
The only way to end a perfect night of festivities is to grab a cone or cup of your favorite frozen treat. Luckily, Herrell's Ice Cream & Bakery is scooping up the answer to your sweet cravings with a menu of over 250 rotating flavors of rich ice cream.
Regardless if you're an ice cream purist or a confectionary adventurer, this crowd-pleasing parlor keeps you coming back for more with flavors like Coffee, Cherry Vanilla, and even Jalapeno Popper. After you've scarfed down your sweet treat from this fan-favorited shop, you'll tie a bow on your day of fun.
Check out their Facebook page to see what fellow ice cream addicts have to say!