Jeep Grand Cherokee vs Honda Pilot

If you're looking for a dependable SUV that you can count on whether you're making your way down a winding mountain road or dropping your kids off at school, the 2019 Jeep Grand Cherokee and Honda Pilot are two excellent choices.
The following comparison by our Jeep dealership is designed to provide you with a closer look. Read ahead to decide which one is right for your Brockton, Randolph, and Stoughton drives and beyond!
2019 Jeep Grand Cherokee vs Honda Pilot: Overall Size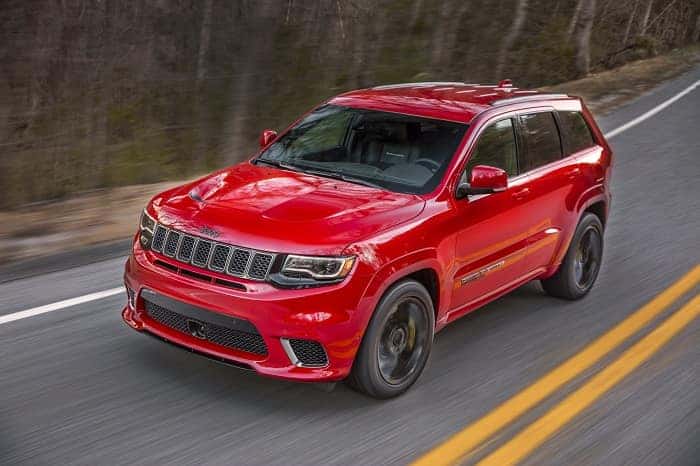 At first glance, these two SUVs appear to be pretty similar in size. A closer examination, however, shows that there are a few important differences. Looking at the new Grand Cherokee first, we see that it's 69.3 inches high, 189.8 inches long, and 76.5 inches wide. The Pilot, meanwhile, has a height of 70.6 inches, a length of 196.5 inches, and a width of 78.6 inches.
These numbers reveal the Honda Pilot to be the larger vehicle between the two. This is actually a benefit on the part of the Grand Cherokee when taking on those narrow city curves, as its comparatively small stature allows it to corner more effectively.
Engine Specs
While both of these new SUVs are certainly able to deliver in the performance department, the 2019 Jeep Grand Cherokee again manages to pull ahead. The engine you'll find under its hood is a 3.6L Pentastar® V6 engine that's able to produce 295 horsepower alongside 260 lb-ft of torque. The V6 engine over in the Pilot doesn't have quite as much oomph—it generates a maximum of 280 horsepower along with 262 lb-ft of torque.
2019 Jeep Grand Cherokee vs Honda Pilot: Convenience and Entertainment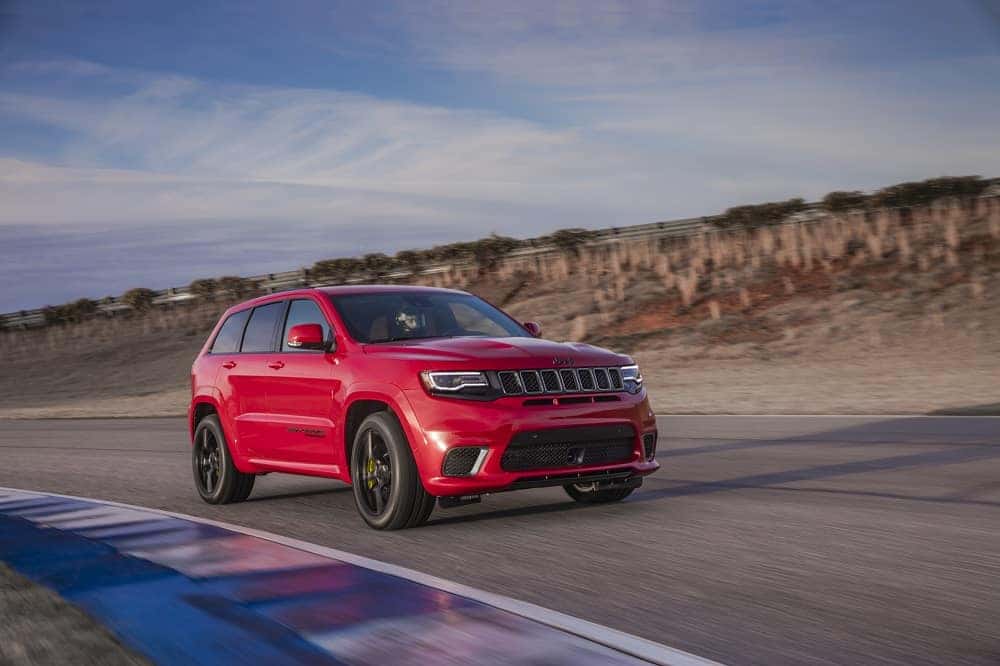 The 2019 Grand Cherokee is quite a convenient SUV. For example, it offers an Active Noise-Control System that ensures everyone inside the cabin enjoys a comfortable ride from start to finish. The Grand Cherokee also comes standard with a full-length floor console for handy stowing. Neither of these features are available in the Honda Pilot.
Another bit of convenience that you'll find in the Grand Cherokee, but not in the Pilot, is the standard Tip Start. This feature does away with the need to hold your key in the start position when turning on the vehicle; rather, it will immediately begin running once you've turned it to Start.
When it comes to entertainment, the Grand Cherokee again outshines the Honda Pilot: Its available 19-speaker High Performance Audio system gives you the opportunity to enjoy a full-bodied listening experience. The available speaker count in the Pilot is only 10, unfortunately.
2019 Jeep Grand Cherokee vs Honda Pilot: Your Decision
With its superior size, performance, convenience, and entertainment, the 2019 Jeep Grand Cherokee shows itself to be the better choice overall. If now that you've gone through this Grand Cherokee vs. Pilot comparison you're ready to see for yourself how the 2019 Jeep Grand Cherokee handles those Brockton, Randolph, and Stoughton roads, contact our Jeep dealership to schedule a test drive!