Jeep Renegade Dashboard Light Guide Brockton MA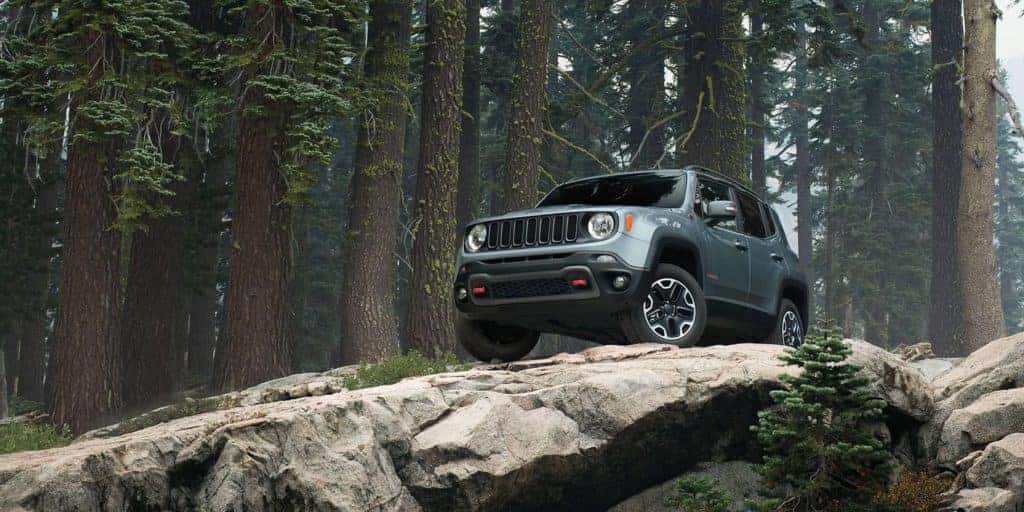 Your Jeep Renegade's dashboard works as a task manager to regulate your vehicle. It works directly with the engine to sense any changes or service needs that are overdue or should be completed. Drivers should constantly be paying attention to their Jeep's dashboard so they can keep their vehicle in tip-top shape. Chrysler Jeep Dodge Ram 24 of Brockton, MA, has created this Jeep Renegade dashboard light guide to help you navigate common dashboard issues. If you notice any problems, stop by our service center to have one of our expert mechanics take a look at your Renegade.

Jeep Renegade Warning Lights
Red Warning Lights: If you notice a red warning light illuminated on your Jeep Renegades dashboard, it means service is required immediately. Any warning light that signifies a problem with the brakes or engine should be checked by a mechanic as soon as possible.
The warning light turns red on the instrument panel and may be accompanied by an audible warning sound. Warning lights on your Renegade won't disable unless the problem is fixed.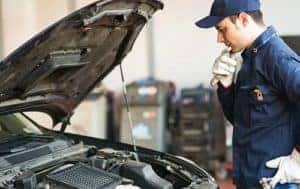 Insufficient Brake Fluid: When the brake fluid level in your Jeep Renegade is too low, you'll notice a red exclamation mark enclosed by a circle and parentheses flashing on the instrument panel. The same symbol also flashes when the electric brake is on. Simply release the parking brake or refill the brake fluid to disable the light.
ABS Failure: The red exclamation symbol along with the ABS symbol will flash when the anti-lock braking system in your 2016 Renegade isn't working or is experiencing trouble.
Power Steering Failure: A red steering wheel with an exclamation point indicates that power steering ability has been immobilized or impaired. In some cases, you can still use power steering if you exert more energy than usual on the steering wheel.
Airbag Failure: A red person sitting in the passenger seat with a seatbelt and red circle indicates airbag issues. This could mean the airbag in your 2016 Jeep Renegade won't deploy in case of emergency. If you see this light, have a mechanic inspect your airbags immediately.
Seatbelt Not Fastened: This symbol is comprised of a red person sitting down with a seatbelt. Make sure that all passengers in the vehicle have their seatbelts fastened before driving.
Engine Coolant Temperature Too High: This icon looks like a thermometer above a few waves. When you notice the engine coolant light illuminate on your Jeep Renegade's dashboard, turn off the vehicle and check the engine. After the engine has cooled down for five minutes, add some engine coolant fluid to stabilize the vehicle. The water levels in the engine may be too low, which signals the warning.
Low Tire Pressure: An amber exclamation point will flash when indicating a problem with the tires. If the air pressure gets too low, your Renegade's tires will need to be pressurized to ensure their duration.
TPMS Failure: Amber lights also indicate a problem with the tire pressure monitoring system. If you have a flat tire, stop driving immediately and pull off to the side of the road.
Schedule Automotive Service in Brockton, MA
Drivers in the Brockton, Randolph, and Stoughton areas should head to the service department at Chrysler Jeep Dodge Ram 24 if they see any warning indicators on their instrument panels. The indicators act as precursors that warn drivers of vehicle problems that will get worse if they aren't promptly handled.Don't wait until it's too late. Get your Renegade serviced today at Chrysler Jeep 24.