Jeep Wrangler vs Toyota 4Runner
After many years and worthy challengers, the Jeep Wrangler is still considered to be one of the premier off-roading vehicles on the market. But when stood up against a formidable competitor such as the Toyota 4Runner, how does it fare? In this comparison, our team at Chrysler Jeep Dodge Ram 24 will examine the important off-roading and performance specs our customers in the Brockton, Randolph, and Stoughton areas need to know. You'll soon have no doubt which vehicle leads the competition.
Jeep Wrangler vs Toyota 4Runner: Off-Road Capability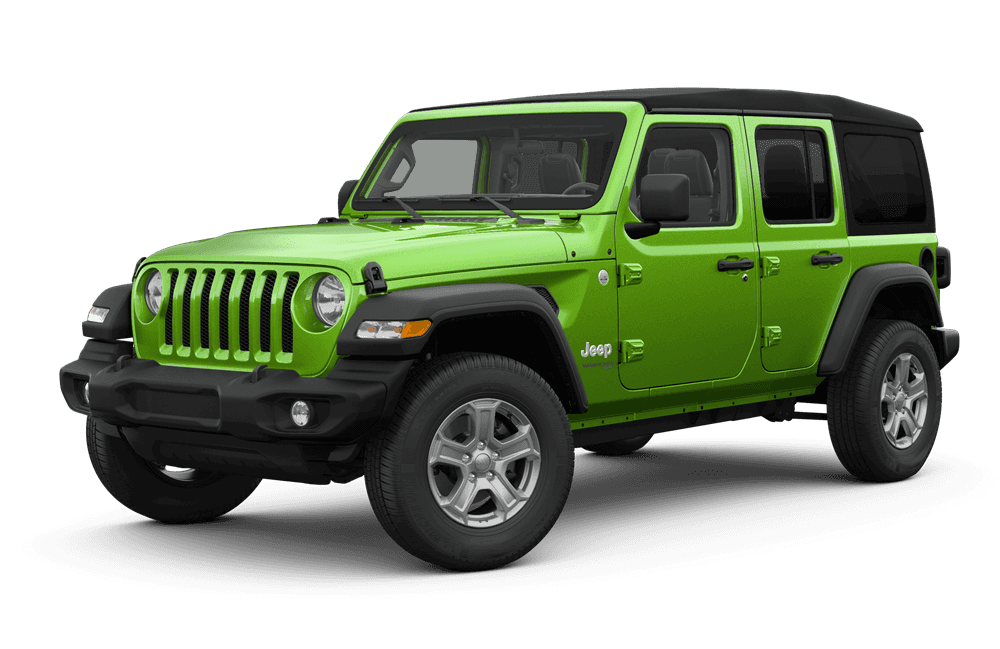 The 2019 Jeep Wrangler was designed with off-road adventure in mind. This vehicle incorporates front and rear Dana® 44 solid axles and high-grade suspension to produce ultimate control when riding over rough terrain. Fuel tank and transfer case skid plates are then added to help protect your engine from ricocheting debris and rocks. Additionally, 4-wheel disc brakes with hydraulic assist boosters will enhance your stopping power even on loose, slippery paths.
The Wrangler also comes with a host of off-roading accessories, such as the two tow hooks on the front of the vehicle and the one on the back. Trailer sway damping control comes standard, as well, and adds even more stability and vehicle protection.
The Toyota 4Runner comes with a fair amount of muscle, enough so that it's capable of a high towing capacity. However, it doesn't contain the many structural and mechanical features that make the Jeep Wrangler such a proficient off-roading vehicle. On the contrary, the Toyota 4Runner is likely to incur a lot of wear from off-roading and may even lose traction on some of your rockier excursions.
Check out the Jeep Wrangler JK towing capacity
Jeep Wrangler vs Toyota 4Runner: Performance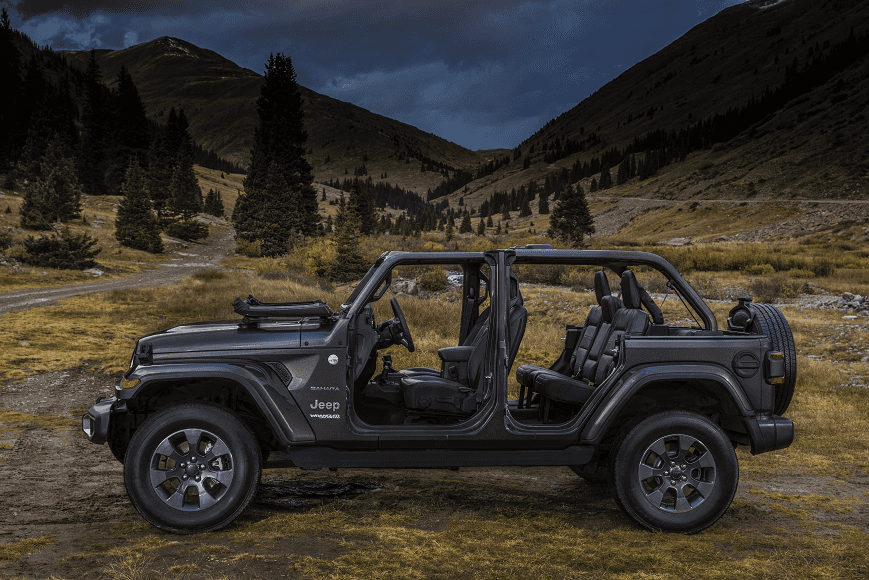 The 3.6L 24-valve 6-cylinder engine in the Jeep Wrangler is optimized with variable valve timing to ensure that your engine can handle those quick bursts of force required to scale a stony outcrop. The 6-speed manual transmission and Command-Trac® shift-on-the-fly 4WD makes it easy to stay in gear even when the path forward is unpredictable.
A 160-amp alternator is included to guarantee that your engine runs consistently at peak performance. Features like the engine oil cooler and available engine block heater maintain this performance in both extreme heat and cold. No matter the weather, your 2019 Jeep Wrangler will work hard and efficiently.
The 6-cylinder engine in the Toyota 4Runner is slightly bigger, but doesn't necessarily generate more power. In fact, due to the 5-speed transmission and part-time 4WD, it's not likely that your ride will achieve the same smoothness or traction. In poor weather conditions, you may even find yourself skidding.
Wrangler Interior vs 4Runner Interior
The interior of an off-roading vehicle doesn't necessarily need to be cushy, but it certainly should be comfortable. The Jeep Wrangler is outfitted with cozy cloth low-back bucket seats that will recline for added comfort. All-weather slush mats are available to keep your vehicle cleaner during those muddy or snowy expeditions. And tie-down loops are included in the rear of the vehicle if you're carrying extra cargo.
You'll still need some entertainment for those longer trips, and luckily, you can choose an Alpine® Premium 9-speaker Audio System with a rear subwoofer for your Wrangler. SiriusXM® Satellite Radio is available for your listening pleasure as is the Uconnect® System with Bluetooth® accessibility and smartphone integration. You can even turn your Jeep into a hotspot with available 4G Wi-Fi that works from up to 50 feet away.
A nice media package can be found in the Toyota 4Runner as well, and it shares many features with the Wrangler like Bluetooth® and SiriusXM®. However, the interior opts more for frills over the practical tools found in the competition. When it comes to an off-roading vehicle, you don't want to go without a more pragmatic outfit.
Test Drive the Jeep Wrangler Today
The strategy of the Toyota 4Runner is to compensate for a lack of rough, outdoor design with a big engine and superfluous gadgets. Still, when it comes to those rocky roads, the 4Runner falls short. In order to stay safe, you'll need to get behind the wheel of a Jeep Wrangler. Residents of the Brockton, Randolph, and Stoughton area can easily do so by contacting our team at Chrysler Dodge Jeep Ram 24. Contact us today to schedule your test drive!