Make a Difference with the Boys & Girls Clubs of Metro South

Whether it be in the form of a teacher, family member, or friend, no one can deny the benefit of having someone in their corner. That's why were glad to present today's Local Spotlight, the Boys and Girls Clubs of Metro South.
Through companionship, volunteering, and community outreach, this local organization strives to provide support to our area's youth. To learn more and see how you can get involved, continue reading the sections below.
About the Boys & Girls Clubs
Formed in 2019 by the merger of Boys and Girls Club (BGC) of Taunton and BGC of Brockton, the Metro South chapter of the BGC is an important facet of the local community.
BGC Metro South stands by their mission "to nurture strong minds, healthy bodies, and community spirit through youth-driven, high-impact, programs in safe and fun environments."
One of the core aspects of BCG South Metro is its "open door" policy. Its members are welcome to stop by the club as many times as they'd like, whether that's once a week or once a day. The Metro South chapter uses a combination of national Boys and Girls Clubs of America programs and homegrown events specifically designed to suit the needs of its members.
Available Programs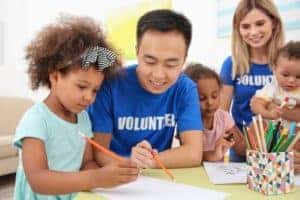 There are plenty of programs and events for children and teens of all ages. From academic help to creative expression, there's something for everyone and every interest.
Academic Success
These programs help to give children and teens the skills and resources needed to succeed in the classroom and consist of tutoring, career exploration, financial literacy and more. The Learning Center at the Clubhouse provides an enriching environment in which to learn.
Creative Expression
Through music and performance production, creative writing, graphic design, and more, members are encouraged to develop their creativity and appreciation of the arts. These classes are held in the Brockton Studio Clubhouse which is complete with a full recording studio.
Sports & Recreation
BGC's sports and recreation programs aim to not only keep members active but promote a positive use of leisure time. They offer several club and travel sports leagues including soccer, hockey, basketball, and soccer. An aquatics center is also available for members to partake in water activities and safety courses.
Ways You Can Get Involved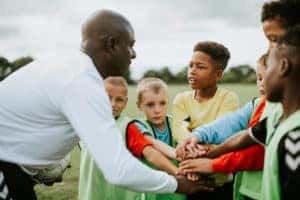 If you'd like to make a difference in the lives of our youth, you'll be glad to know there are many ways to get involved with BGC Metro South.
If you'd like, you can make a donation to their Great Futures Annual Campaign. This campaign is the basis of the organizations giving, and helps the program continue to support its members and enhance the quality of its programs and operations.
You can also volunteer your time by sharing your skills. If you are passionate about cooking, dancing, education, sports or any of the other programs offered at BGC Metro South, they'd love your help!
Get Ready to Change Lives with the Boys & Girls Clubs Metro South
The opportunity to change the life of a child is around the corner! Enrich their life and yours through the Boys and Girls Clubs of Metro South today!
Also, don't forget to follow them over on Facebook to stay up to date on the latest news and events.