Automotive Maintenance Schedules
Preserving the health of your vehicle is easy when you have access to a team of dedicated automotive specialists and plenty of handy resources.
That's why the team at Chrysler Jeep Dodge Ram 24 has put together this library of car maintenance schedules, which provides you with more insight on the intervals at which you should reserve your ride's checkup at a trusted service facility.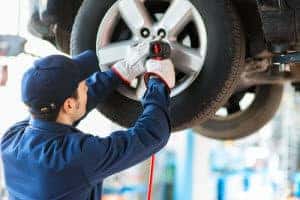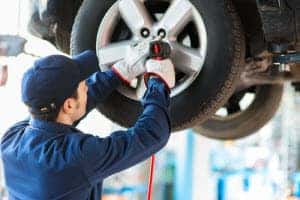 So, if you've been wondering how often you should seek out the assistance of a skilled mechanic, all you have to do is click on one of these helpful articles and start learning. That way, drivers near Brockton, Randolph, and Stoughton will have their calendars marked with their vehicle's next checkup!
Browsing Our Maintenance Schedules
When it comes to your Jeep, Chrysler, Dodge, or Ram model, you like to make sure that you stay in pace with every necessary procedure that'll preserve its capability for the long run. Fortunately, these informative pages serve up all the know-how you need to keep your car in great condition.
Once you click on the schedule that features your model, whether you drive a Jeep Cherokee, a Ram 1500, or anything else we service, you'll be presented with details on when to schedule your service appointment based on your automobile's age and approximate mileage.
On top of the easily-digestible layout of our vehicle maintenance schedules, each service milestone offers up information about the most important services and procedures you should get during your visit—no matter if your odometer reads 5,000 miles or 100,000 miles. That way, you'll know what to expect once you drop your car off at your repair facility.
Jeep Compass Maintenance Schedule
Jeep Grand Cherokee Maintenance Schedule
Jeep Renegade Maintenance Schedule
Jeep Wrangler Maintenance Schedule
Trusted Maintenance for Your Vehicle
Of course, every automotive maintenance resource should be paired with a team of experienced technicians who will gladly take on anything you throw their way. Well, our squad of service specialists is prepared to rotate your tires, replace your brake pads, change your oil, or perform any other type of service your vehicle needs to stay in top-notch shape.
In addition to our long list of regular maintenance services, our staff is also happy to investigate a specific symptom you've been noticing while driving. After we've determined what needs to be repaired, we'll provide you with a diagnosis, so that you'll know exactly what we're doing to preserve the health of your ride.Schedule Chrysler, Jeep, Dodge, and Ram Maintenance with CJDR 24!
Ready to learn more about how our team can help you care for your sedan, SUV, or any other type of car? Browse through the maintenance schedule links on this page and choose the one that lists the model of your automobile. From there, you'll dive into a page full of useful details that'll prepare you for your next checkup.
And, if you realize that you have questions at any point while reading, feel free to reach out to the team at Chrysler Jeep Dodge Ram 24. We're proud to provide drivers near Brockton, Randolph, and Stoughton with support. Give us a call or schedule your maintenance appointment today!