Oil Change near Me
If you're like most car owners in Brockton, Stoughton, and Randolph, you want to make sure you give your vehicle the maintenance it needs to run well in the future. While there are several important maintenance tasks, one of the most vital is regularly changing your vehicle's oil. However, many people aren't sure how often their oil needs to be changed or why this task is so important.
To clear up the confusion about oil changes, Chrysler Jeep Dodge Ram 24 has provided this convenient oil change hub page. On this page, you can find out how often you need to change the oil in your vehicle, signs that indicate you need your motor oil changed and why this service is so crucial. Learn more about the importance of scheduling a regular oil change and find out how you can get help from a dedicated service department.
The Importance of Oil Changes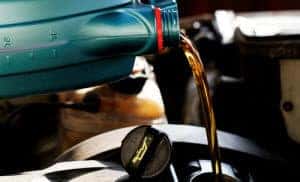 Almost every car owner understands that their engine oil will periodically need to be changed. However, few people understand why this maintenance task is highly critical for the long-term health of their vehicle.
The primary benefit of regularly changing your engine oil is that it keeps your engine properly lubricated. When an engine isn't lubricated, it can cause parts to grind and result in serious damage. Another benefit of changing your oil regularly is that it helps to eliminate dirt and debris build-up, which improves engine performance.
Now that you know why your engine oil needs to be changed regularly, it's important to find out how often it needs to be changed. Most people assume that their engine oil and filter needs to be changed every 3,000 miles. While this was true for older vehicles, newer models usually can go between 5,000 and 7,500 miles before needing a change.
Our team at CJDR 24 made it easy for you to be able to find recommendations for your specific vehicle so you can make sure to keep to the right oil change schedule. Feel free to read any one of the articles on this page to learn more about oil changes and how often to change your oil.
Schedule an Oil Change
If you've done all your research and you're ready to schedule an oil change in Randolph, Stoughton, or Brockton, your best resource is the service department at CJDR 24. Our knowledgeable service team can help you keep to your proper oil change schedule and can assist with other common maintenance tasks. Schedule your oil change today!