Ram 1500 Classic vs Ram 1500
Two popular options that you'll find when shopping for a truck here at Chrysler Jeep Dodge Ram 24 are the Ram 1500 and Ram 1500 Classic. Although there are many similar characteristics between these two models, there are also important differences that can help you decide between the Ram 1500 Classic vs. Ram 1500.
Use this comparison to help determine which truck you'll personally benefit from the most while driving around Brockton, Randolph, and Stoughton!
Configuring Your Truck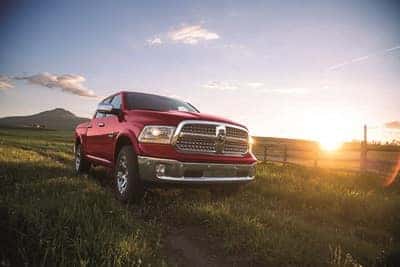 One way that you may be able to pick between the Ram 1500 vs. Ram 1500 Classic is by figuring out how you want to build your cabin in terms of cabin and bed size.
The 2019 Ram 1500 has a few ways in which you can configure the truck. You can choose between a Quad Cab or Crew Cab, which provide two different bed sizes. With the Quad Cab, the Ram 1500 will come with a 6-foot, 4-inch box; the Crew Cab either comes with that same bed or a 5-foot, 7-inch box.
The 2019 Ram 1500 Classic can also be shaped with both of those cabins and box sizes. However, it also has an additional cabin available—the Regular Cab. This can be matched with the 6-foot, 4-inch bed or a larger 8-foot bed. This configuration is ideal if you're using your truck for commercial use, since you would benefit from more cargo space in the bed rather than passenger space in the cab.
Powerful Capabilities with Both Models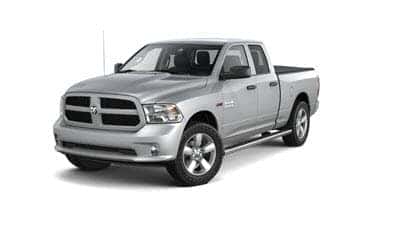 With both trucks, you'll get the strength needed to tow and haul whatever you need to bring along for the ride. They both come standard with a 3.6L Pentastar® V6 engine that delivers 305 horsepower and 269 lb-ft of torque. They're also both equipped with a TorqueFlite® 8-speed automatic transmission, which optimizes your shifting for efficient, smooth deployment of the power supplied by the engine.
The Ram 1500 and Ram 1500 Classic also have an available 5.7L HEMI® V8 engine that produces 395 horsepower and 410 lb-ft of torque. The 2019 Ram 1500 Classic has a third available engine, too—a 3.0L EcoDiesel V6 engine that boasts 420 lb-ft of torque.
The Ram 1500 Classic will let you carry all the equipment and supplies you need for a hard day's work with a payload capacity of 1,920 pounds and a maximum towing capacity of 10,710 pounds. The 2019 Ram 1500 has an impressive towing capacity of 12,750 pounds and can carry a payload weight of up to 2,300 pounds.
Additional Features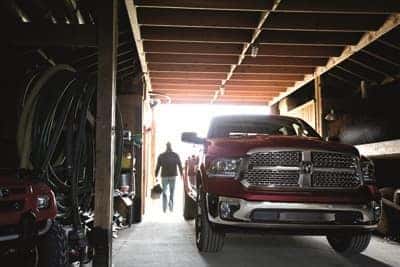 The Ram 1500 also has additional technology that comes standard in its cabin, making it a more family-friendly vehicle. Standard in this truck is the Uconnect® 3 system, which will allow you to stream your favorite playlists and make and receive phone calls via voice commands and Bluetooth® technology.
Come Test Drive a Ram Truck Today!
Each of these trucks is built to handle the daily demands of your life. Deciding between the 2019 Ram 1500 Classic vs. Ram 1500 depends on what exactly you'll be using your new truck for; if you're using it to help you at worksites around Brockton, Randolph, and Stoughton and need the ultimate utility truck, the 2019 Ram 1500 Classic is the choice for you.
If, however, having the extra luxury and technology that's a part of the 2019 Ram 1500 appeals to you—perhaps you'll be using this truck to commute around with the family—then you can stop by Chrysler Jeep Dodge Ram 24 to test drive this model today.
Whichever truck you're leaning toward getting, visit us to learn more about each trim level and to see our inventory of Ram 1500 Classic and Ram 1500 trucks!