Ram 2500 Maintenance Schedule

If you're looking for a capable pickup truck with plenty of power to work in the Stoughton, Brockton, and Randolph areas, few will be able to measure up to the Ram 2500. The Ram 2500 was built with capability in mind, but even a powerhouse like this doesn't last forever without proper care. If you want to enjoy its capability for as long as possible, you'll need to get regular maintenance.
The best way to keep up with maintenance on your truck is to put it on a reliable maintenance schedule. Follow all the steps and services on your Ram 2500 maintenance schedule and your truck will be happy and healthy for many years to come!
7,500 Miles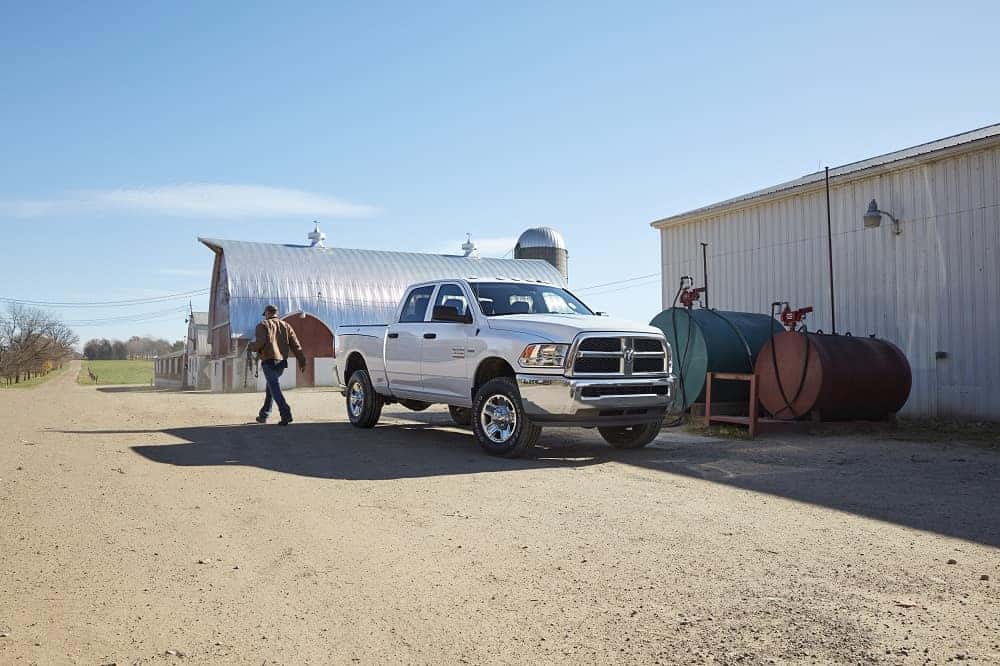 Your first service should occur after about 7,500 miles or six months. This is the base service that all other service visits are built on. This trend is going to continue throughout, as you should repeat every service in regular intervals. For example, the 7,500-mile service needs to be repeated every 7,500 miles, while the 15,000-mile service needs to happen every 15,000 miles.
For your first service, you just need to schedule an oil change and filter change, but not much else. Oil is the lifeblood of your truck, and you need to make sure it's in top shape if you don't want to incur engine damage over time. You can get your tires rotated at this point as well, but it's okay if you want to wait another six months depending on their condition.
15,000 Miles
You should reach the 15,000-mile mark after about a year. This time, you'll need to get another oil change. If you haven't had your tires rotated yet, now is the time. You also need to get your front-drive shaft fitting lubricated if you have a 4×4 model. Have the engine air filter replaced and have your brakes inspected as well.
30,000 Miles
At this point, it's time to have your engine fuel filter and cabin air filter replaced. If your Ram 2500 has an automatic transmission, now is the time to have your transmission fluid flushed and replaced. It's generally a good idea to have your transfer case fluid flushed and replaced as well, especially if you've been towing.
60,000 Miles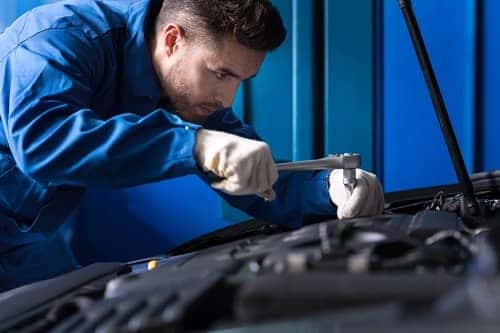 Have you been changing your oil? This should be roughly your eighth time changing it. You'll also need to have your sump filter replaced if you're driving an automatic transmission along with the transmission fluid filter. Those with manual transmissions will also need to have their fluid flushed and replaced. If you haven't already, it's probably time to get new tires as well.
90,000 Miles
For this service, you need to focus on some additional fluids like your engine coolant and brake fluid. In fact, your Ram 2500's brakes need to be thoroughly inspected at this point. Your brake pads should have already been replaced a few times, but your calipers and rotors might need to be replaced now as well. Your drive belt and time belt should also be replaced.
Schedule Ram 2500 Maintenance
Now that you have a comprehensive Ram 2500 maintenance schedule, you'll need somewhere in the Brockton, Stoughton, and Randolph areas to fulfill it. For quality service you can count on, look no further than Chrysler Jeep Dodge Ram (CDJR) 24. The technicians at our service center are certified Ram experts, so schedule your service appointment today!