Ram 2500 Towing Capacity

When people drive a pickup truck, performance is almost always their primary reason. They need a vehicle that can haul heavy equipment and trailers, and they need one they can count on to handle whatever rough terrain or weather conditions arise. The Ram 2500 is one of the most hardworking, high-performing pickup trucks available on the market today.
Drivers all over the Randolph, Brockton, and Stoughton regions have come to respect the performance they get from this outstanding midsize pickup. If you're looking for the best in hauling and towing, it's a truck that's hard to beat. Let's check out the Dodge Ram 2500 towing capacity and the performance options that make up these numbers.
Ram 2500 Towing Capacity
When most people look for towing capacity, they find the maximum numbers for a vehicle. For the Ram 2500, this comes out to 17,980 pounds, when properly equipped. What about the rest of the engine lineup? What are the ratings at each configuration level? Let's find out.
Dodge Ram Base Towing Capacity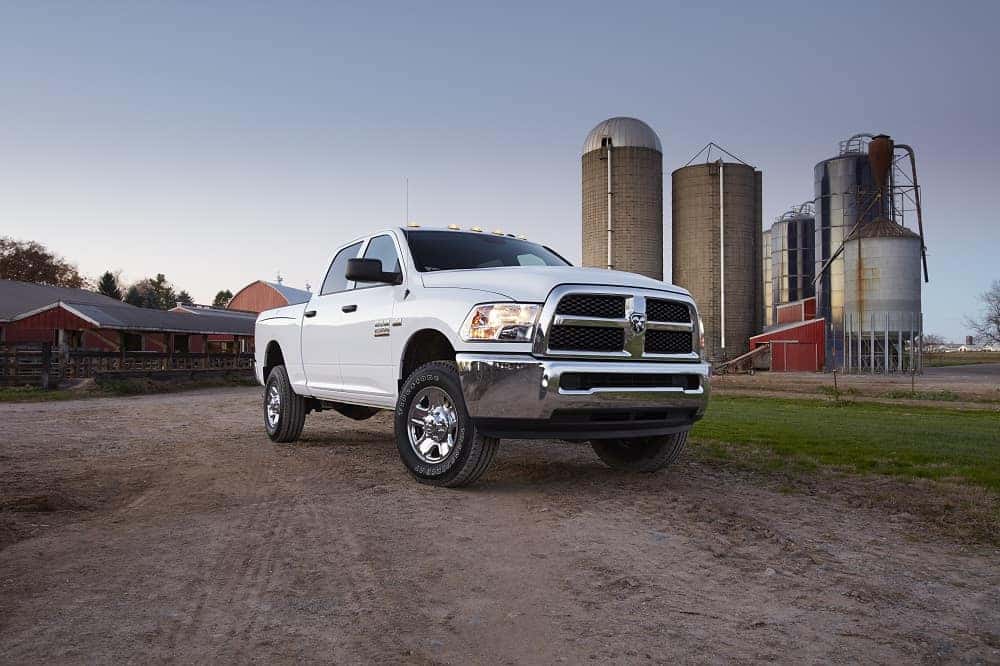 The base engine for the Ram 2500 is a HEMI® 5.7-liter V8. It's capable of kicking up 383 horsepower and producing 400 lb-ft of torque. When paired with its 6-speed automatic transmission and properly equipped, it's capable of towing up to 13,890 pounds.
This is the engine that powers most of the Dodge Ram trim levels. Stepping up to the Laramie trim and higher nets you additional capacity.
Laramie Trim Towing
The Laramie trim level nets you a HEMI® 6.4-liter V8 engine, which puts out 410 horsepower and 429 lb-ft of torque. It also pairs with a 6-speed automatic. When equipped for towing, this level allows you 16,320 pounds of trailer.
Dodge Ram 2500 Max Towing Capacity
Getting the maximum towing capacity out of the 2500—that 17,980-pound rating—you'll need to step up to the 6.7-liter turbo diesel engine. This level of towing is best-in-class for pickup trucks of its kind.
Payload Capacity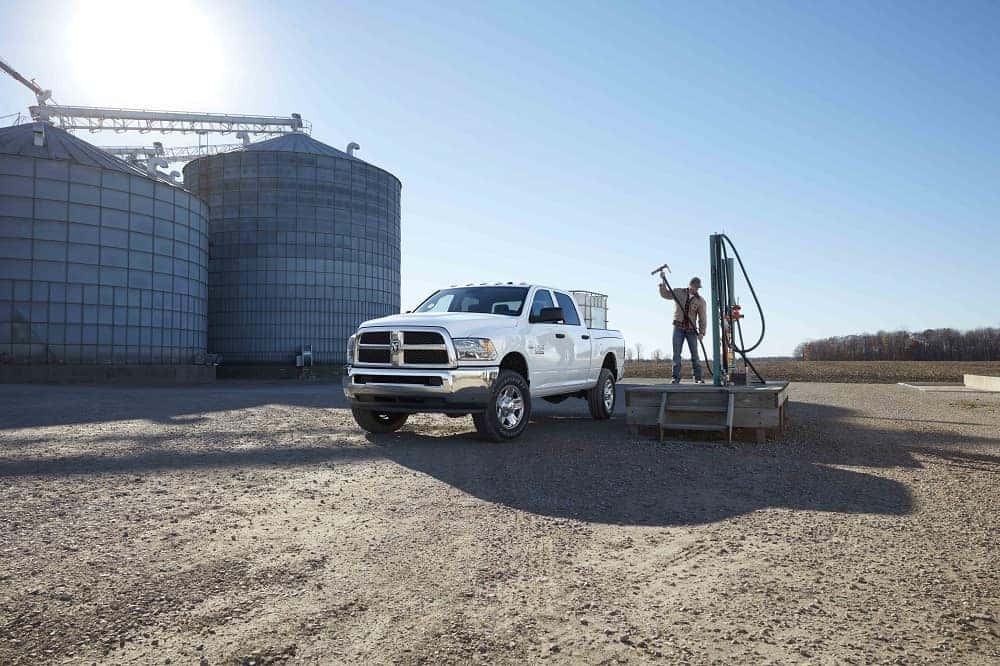 Of course, towing capacity is only the beginning of the utility of a pickup truck. The new Dodge Ram 2500 also offers outstanding maximum cargo payload. With the base 5.7-liter HEMI® V8, you net a maximum cargo payload of 3,060 pounds. Stepping up to the 6.4-liter engine, you'll get a maximum cargo capacity of 3,990 pounds. At the diesel level, you net 3,160 pounds of cargo payload.
What this means is, if it's cargo carrying you value, you'll want to go with the 6.4-liter V8 engine, while if you're looking for best-in-class towing, your best option is the 6.7-liter turbo diesel engine option.
Explore the Dodge Ram 2500 Towing at Our Ram Dealership!
With the engines above, combined with such outstanding technology and engineering features as a trailer harness connector, heavy-duty hooks, the Ram active air-valve system, and selectable towing and hauling modes, this is a truck that's custom-built to handle all your heaviest loads. Check out the Ram 2500 towing capacity and get more information at our Ram dealership. Just head on down to our showroom or contact us about getting into the cab to take a test drive today.