Ram 2500 vs Chevy Silverado 2500

If you're looking for a heavy-duty truck to tackle all your toughest jobs, you have quite a few options to choose from, but the 2019 Ram 2500 and 2019 Chevy Silverado 2500 should be at the top of your list. Both trucks offer more towing and hauling capacity than their respective light-duty counterparts, but there are some differences to consider in choosing between them.
Drivers in Brockton, Randolph, and Stoughton can find out more about these two heavy-duty trucks with our 2019 Ram 2500 vs. 2019 Chevy Silverado 2500 comparison.
Performance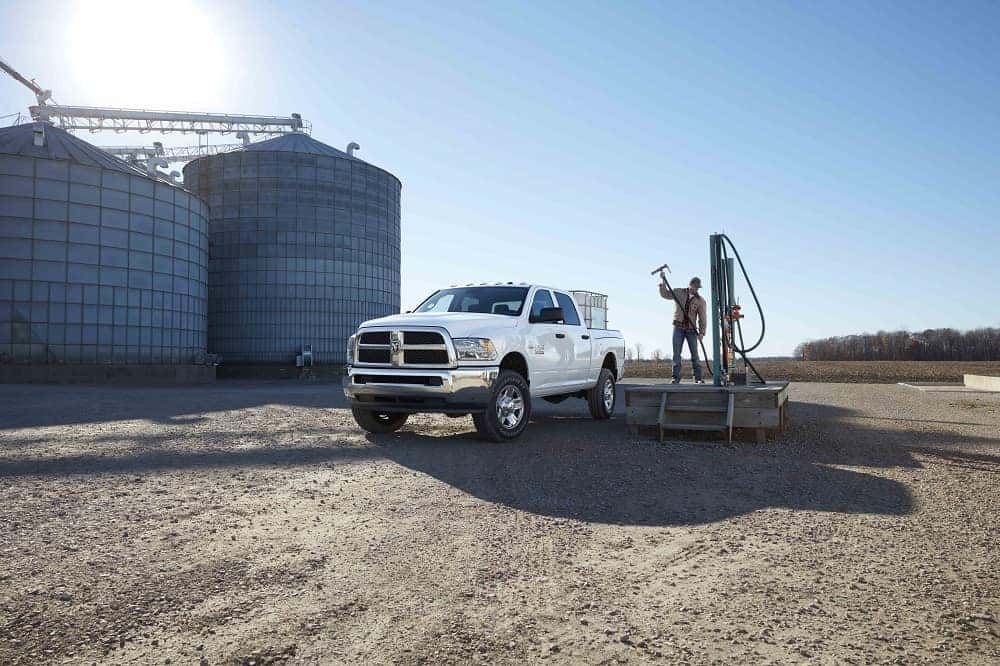 The Ram 2500 is equipped with a 5.7-liter V8 engine with 383 horsepower, but the engine upgrade is a 6.7-liter Cummins turbodiesel. The Silverado 2500 comes with a 6.0-liter V8 with 360 horsepower, or a 6.6-liter Duramax turbodiesel. Properly equipped, the Ram can tow up to 16,320 pounds, while the Silverado 2500 maxes out at 14,500 pounds of towing capacity. The Ram's payload is higher as well, at 3,990 pounds versus 3,435 pounds for the Chevy.
When it comes to driving, the Ram 2500 and Silverado 2500 are well-matched. Both have poise and confidence in many road conditions and handle their work skillfully, though the Ram 2500 offers a little more luxury. With the optional air-adjustable suspension, the Ram offers a smooth, cushiony ride that's a dream for long distances.
Ram 2500 vs Chevy Silverado 2500: Interior
The Ram and the Silverado have well-appointed, upscale cabins with a variety of luxury upgrades, such as heated and ventilated seating, leather upholstery, and dual-zone climate control. The seats are comfortable and supportive as well, no matter what trim level you choose.
Both new trucks come in several cabin configurations and bed lengths, so you can get the appropriate size for your daily needs. The 2500 offers more cargo flexibility and space, however, with the RamBox® storage system. These integrated storage compartments fit to the bed and provide a locking, secure, watertight storage solution on the exterior of the truck, so you don't have to worry about squeezing passengers and cargo into the cabin. The Silverado 2500 has no such feature.
Technology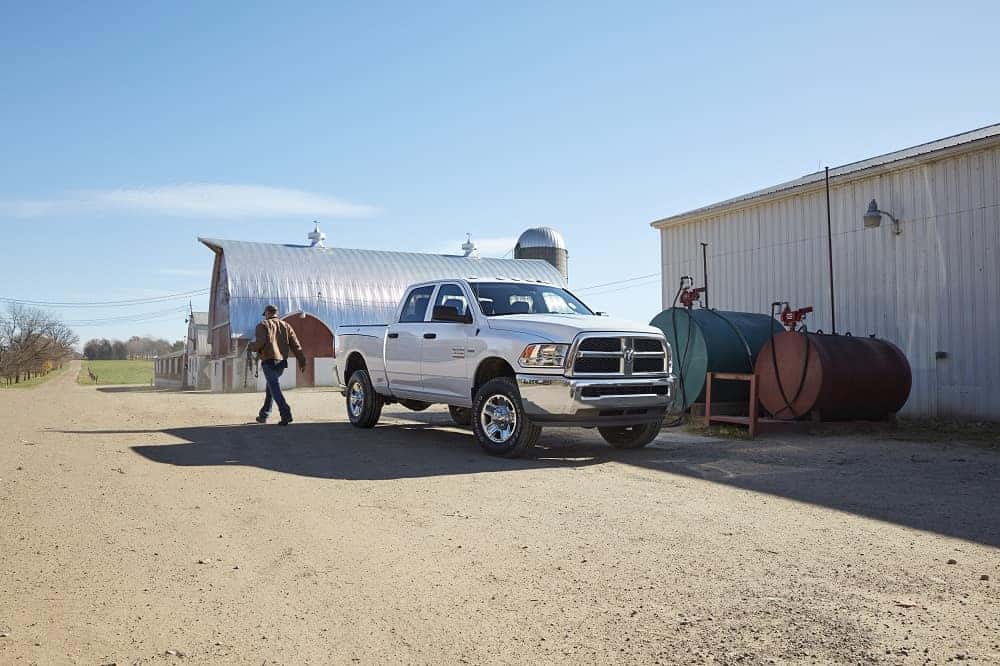 The Ram and the Chevy each come with touchscreen infotainment systems, both of which offer Apple CarPlay® and Android Auto™ smartphone integration, Bluetooth® connectivity, navigation, and other technology options. The Ram uses the Uconnect® system, which is widely regarded as one of the top systems on the market, and the Chevy Silverado uses the MyLink system. Both systems give you access to your cell phone features and have straightforward, intuitive menu options, but the Uconnect® system is more user-friendly.
When it comes to safety features, both the Ram and the Chevy offer a range of advanced safety features, such as Blind-Spot Monitoring, Adaptive Cruise Control, and Forward-Collision Warning. These features alert you to potential collisions in the road and help you guide your vehicle out of hazardous situations.
Test Drive the Ram 2500 at Our Ram Dealership!
Both the Ram 2500 and the Silverado 2500 have a lot to off
er heavy-duty truck buyers, so we hope this 2019 Ram 2500 vs. 2019 Chevy Silverado 2500 comparison helped you come closer to deciding between them. We found that the Ram offers better performance, more flexible cargo options, and more user-friendly technology, but you should see it in person to decide for yourself.
Drivers in Brockton, Randolph, and Stoughton can learn more about the Ram 2500 by visiting our Ram dealership. Call or contact us to schedule your test drive!