The Safety of a Jeep Wrangler

Safety is, and should be, of paramount importance to those driving around the areas of Brockton, Randolph, and Stoughton. Whatever kind of crossover SUV they drive, they want one that's not only going to get them wherever they need to go, whenever they need to get there, but that will also keep them secure and help to avoid accidents, remain in control when the conditions get difficult, and mitigate the severity of accidents that may happen.
Fans of the Jeep Wrangler can rejoice! The latest model of this classic SUV provides all of the most current and modern active safety technologies to keep you secure wherever you go. When combined with its best-in-class off-roading, Jeep Wrangler safety stands up to its reputation as the SUV that embodies the spirit of adventure.
Jeep Wrangler Advanced Safety Group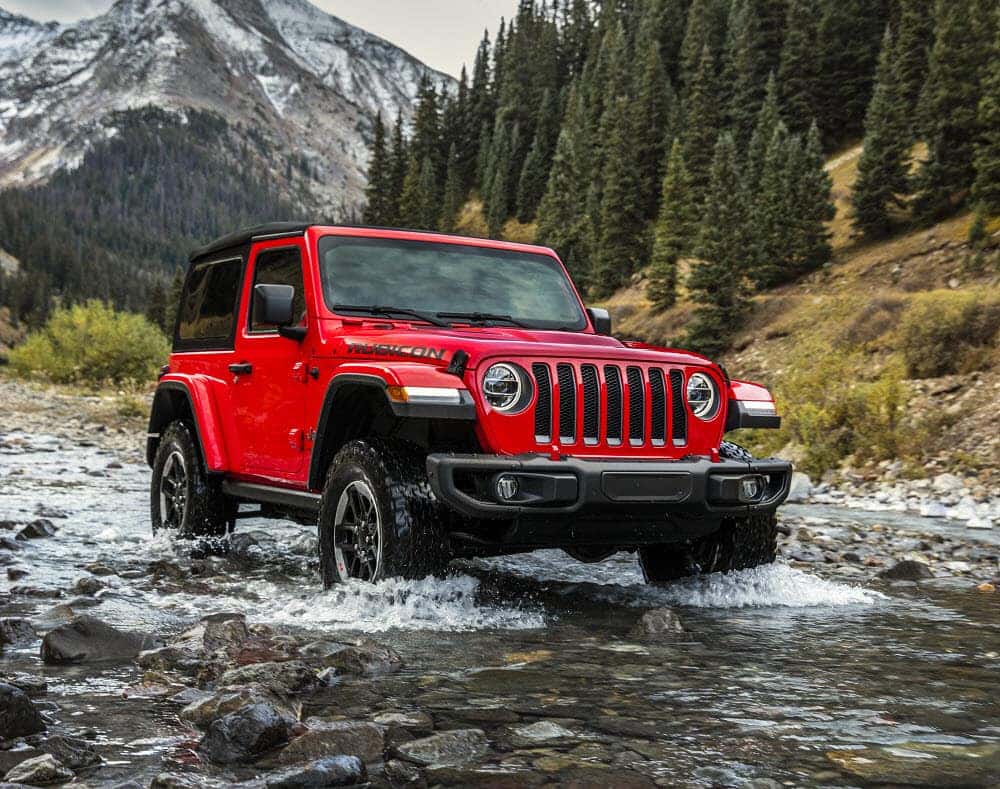 The Advanced Safety Group is Jeep's package of intelligent active technologies that are designed to keep you secure on the roads. Many vehicles offer low-speed crash mitigation; Jeep offers Full-Speed Front Crash Warning and Automatic Emergency Braking. This can help you to avoid accidents and can greatly reduce the severity of accidents if they happen.
The package also includes Adaptive Cruise Control, which kicks in to always help you maintain a safe speed and match the vehicles around you, so if you do have to stop quickly, you've got plenty of room to do so.
Intelligent Parking Aids
Stay safe in the parking lot with the Jeep Wrangler ParkSense® backup parking system. This system uses special sonar sensors in the back bumper to detect objects behind you and lets you know if you're getting too close to another vehicle, pole, or other object while backing up. Even better, the standard Jeep ParkView® backup camera can help you to spot hidden objects behind you via the Uconnect® touchscreen interface. It automatically kicks on whenever you put your Wrangler in reverse.
Learn more about the Wrangler Unlimited
Active Sensors
The new Wrangler is outfitted with sensors all over, which are designed to give you the best in safety and security. These include Blind-Spot Monitoring with Rear Cross-Traffic Alerts. These systems use radar technology to detect other vehicles that are in your blind spot or moving up on you from the rear.
Passive Monitoring Technology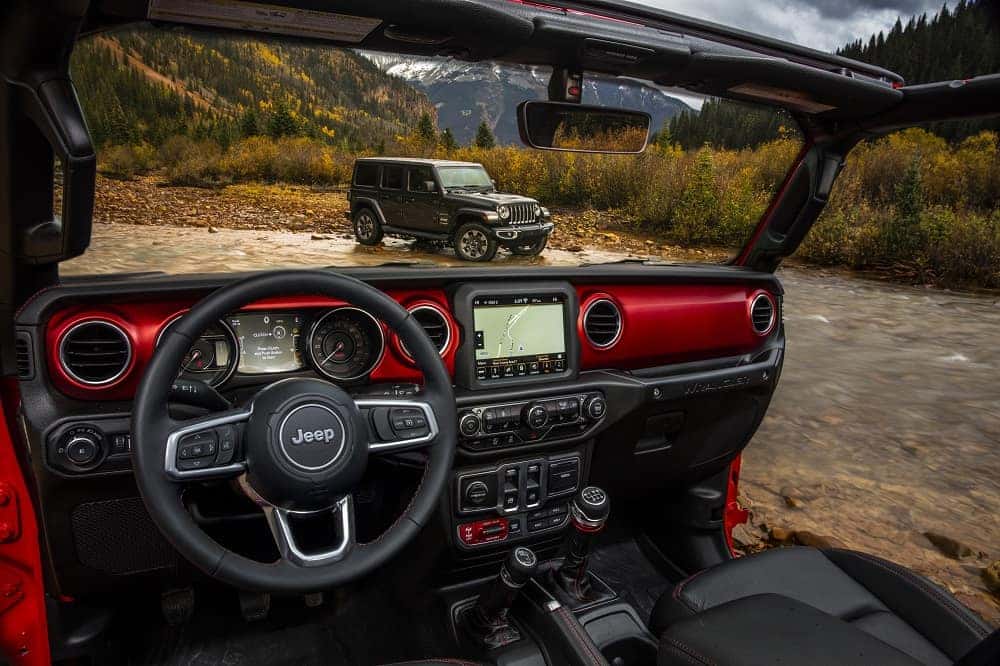 Other features offer peace of mind wherever you go. The Tire Pressure Monitoring System will constantly keep a check on your tires to let you know if the tire pressure is off at any time. A full-size spare ensures that if you do have to change your tire, you won't be driving around on a donut.
The passive entry system, called Keyless Enter 'n Go, means that you don't even need to take your key out of your pocket. Proximity sensors will detect it and unlock the doors automatically whenever you lift the door handle.
Rugged Construction Equals Jeep Wrangler Safety
Finally, Jeep Wrangler safety is built on a foundation of rugged, tough construction. Our smart design and advanced engineering sees the presence of advanced front and side airbag systems with high-tensile steel beams to protect against side-impact and vehicle rolls. The Wrangler itself stands to protect you.
See the Wrangler at Chrysler Jeep Dodge Ram 24
While the Wrangler hasn't been tested by the Insurance Institute for Highway Safety or National Highway Traffic Safety Administration, it stands at the ready to keep you safe at all times. If you'd like more information or to check out the new Jeep Wrangler for yourself, you can do so at Chrysler Jeep Dodge Ram 24. Stop into our dealership or contact us to get one out on the roads of Randolph, Brockton, or Stoughton today!