Community Spotlight: The Mockingbird Restaurant & Martini Lounge
When it comes to enjoying a meal and a drink in Massachusetts, nobody can beat the Mockingbird Restaurant & Martini Lounge. That's why our team wrote this comprehensive community guide for diners around Brockton, Randolph, and Stoughton. So, keep on reading to learn more about this awesome spot!
About: Family-Owned Since June of 2000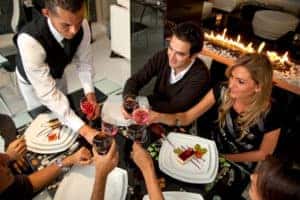 One of the best things about this restaurant and lounge is that it's been family-owned for around 20 years!
As both chef and owner, Frank Cannizzaro wears whichever hat he needs to wear to satisfy his patrons. Over the years, he's managed to craft a casual, upscale, family-style experience that's as affordable as it is delicious. Plus, the food is fresh, the quality is consistent, and the libations seem to just keep flowing.
Dinner and Martini Menu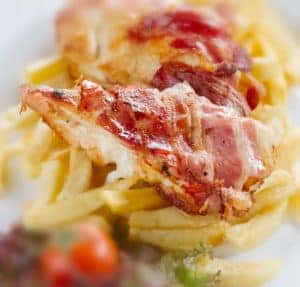 Speaking of food and libations, let's take a look at some of the options that you can enjoy when you take a seat at a table or at the bar at the Mockingbird Restaurant & Martini Lounge. Let's start with your dinner:
Appetizers: Warm Blue Crab & Cheddar Dip, Deep Fried Sage & Butternut Squash Ravioli, etc.
Salads: Grilled Chicken Caesar Salad (with Marinated Steak Tips), Beet Salad, Greek Salad, etc.
Pizzas: Jon Doe Flatbread, Chicken & Broccoli Flatbread, Sausage/Pepper/Onion Flatbread, etc.
Entrées: Chicken Saltimbocca, Macadamian Nut Crusted Salmon, Lobster Ravioli Ala Vodka, etc.
Of course, once you've eaten your fill, you're going to want to wash it down with one of their craft martinis. If you're into something fruity, the Peaches and Cream or the White Grape might be for you; if you'd like something sweeter, maybe the Mocha Martini or the Mud Puddle will do the trick; and if you're looking for a pick me up, they usually serve caffeinated options like the Espresso and Cappuccino Martinis.
But, the most important thing to remember is that you have to be 21+ and you should drink responsibly!
The Miraval Ballroom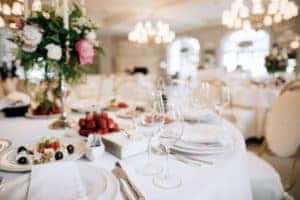 Last, but certainly not least, the adjacent Miraval Ballroom is the perfect place to host your next wedding, private party, or other event. A luxurious environment – combined with an expert team who will provide the best place settings, linen selection, cake service, lighting options, and DJing available – will make for the type of experience that you've been dreaming of. Questions? Contact them now to learn some more.
Make a Reservation at the Mockingbird Restaurant & Martini Lounge
Go dine, drink, and party at the Mockingbird Restaurant & Martini Lounge, then let us know how it went by leaving a comment on this blog post – we'd love to hear from you!