When to Balance Tires
Keeping your tires balanced and in proper alignment is essential to your vehicle's longevity and health. Putting off balancing your tires can result in the need to buy new tires sooner than expected. It can also lead to more major problems, such as wear on your axle, which can be extremely expensive to fix.
One thing that drivers in Randolph, Brockton, and Stoughton often wonder is how often they should have their tires balanced and aligned. The answer isn't as complicated as you might expect. Learn when to balance tires, when to call for an alignment, and where to go for the best service on your car, truck, or SUV.

Tire Balancing vs Alignment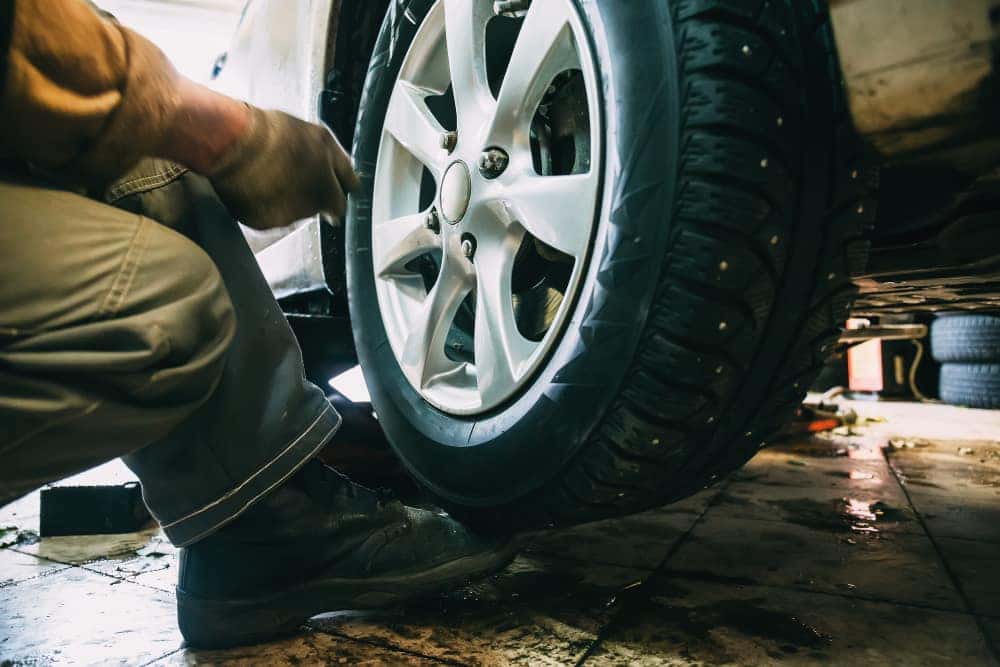 Though many people use the terms interchangeably, there's a difference between tire balancing and tire alignment. Balancing means ensuring the tire is evenly mounted on a wheel to eliminate vibrations, so your car has an even tread.
Alignment is ensuring that your wheels are properly mounted, so they're all straight and move the car forward instead of pulling to one side or the other. Both are important aspects of tire maintenance and both can lead to uneven wear and maintenance problems, if not done properly.
When Should I Balance My Tires?
If you're wondering when to balance tires on your Chrysler, Dodge, Jeep, or Ram vehicle, the answer is easy. Tire balancing and rotation is part of your regular routine maintenance. When you take your car in for an oil change, the service technician will also check your tire wear and balance and take care of the problem if it needs to be done.
As long as you keep up with your routine maintenance, your tires should wear well. Of course, you'll want to watch for symptoms of tire wear, which could indicate a bigger problem. In general, keeping up with regular maintenance will keep your tires on point as well.
How Often Are Tires Rotated?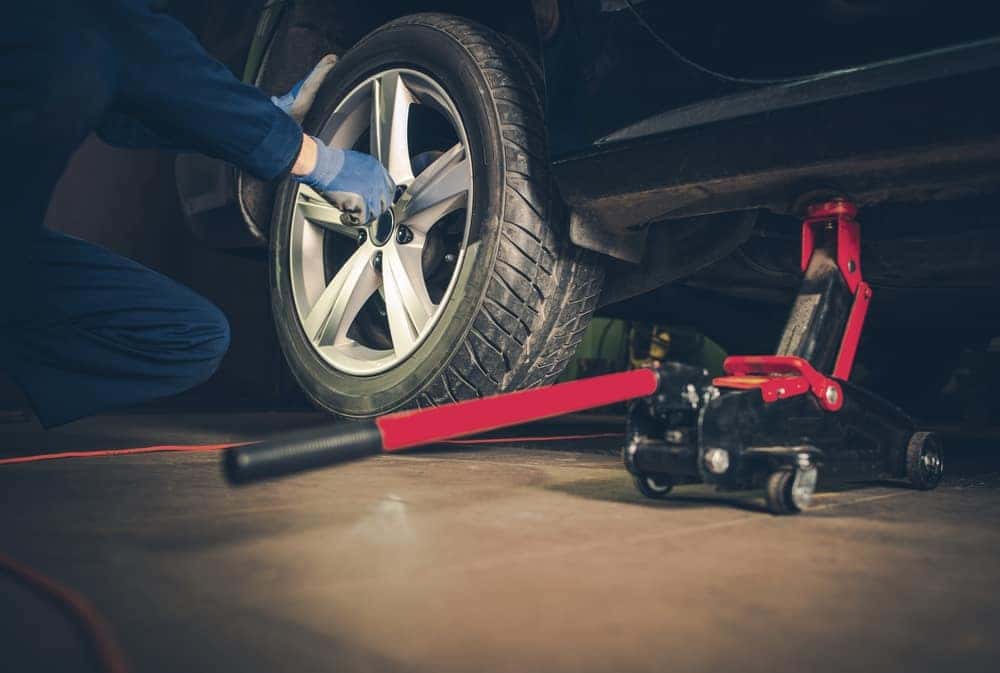 This differs for every make and model of car. Generally, our tires should be checked every 5,000 to 7,000 miles. Some newer cars can go as long as 10,000 miles before a rotation is necessary. Check your owner's manual and there should be guidelines for how often the job needs to be done. If you can't find it, your local service center can give you all the information you need.
What Does a Tire Rotation Cost?
This will vary based on the kind of car you have and the service center you use. Many tire manufacturers include lifetime balancing and rotation when you buy new tires. Before purchasing a set of tires, ask your salesperson if that's a service available with the warranty. Additionally, many car manufacturers include limited maintenance agreements. For a little while, after you purchase your car, you might get some no-cost rotations and balancing.
Call Chrysler Jeep Dodge Ram 24
If you're in the Randolph, Brockton, and Stoughton areas and you'd like more information on when to balance tires, CJDR 24 can help. Give us a call or stop by our service center for answers to all your questions or to schedule your next service appointment today.