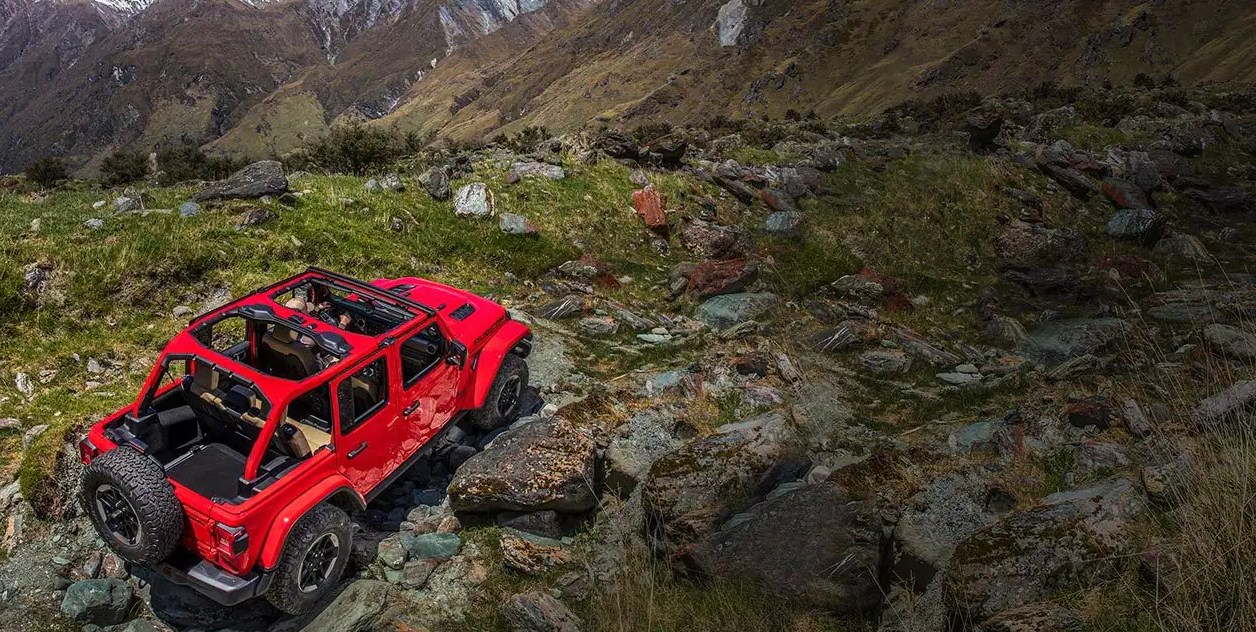 Plymouth is a place of exploration. Just like the Pilgrim settlers did in the early 1600s, this place is full of new things to discover and make your own. But at Chrysler Jeep Dodge Ram 24, we think a capable and adventurous Jeep might be more suitable to your needs than the Mayflower.
As a Jeep dealer near Plymouth, we're here to give you the tools you need to find a model that will allow you to explore to your heart's content. With our large variety of models to choose from and helpful in-house services that make shopping easy, you'll find yourself at the helm of your dream ride before you know it.
Our Jeep Inventory
There's nothing quite like a Jeep to aid you on escapades in and around the Plymouth area. Their lineup of vehicles is proven to test the limits, allowing you to go where you've never been before. All you have to do is find the right one for you.
If you're ready to off-road like never before, a new Jeep Wrangler is a great choice. Equipped with the right equipment to tackle challenging terrains and an immersive exterior, you'll be able to venture off the beaten path like never before.
If you're looking for something for the family but also want to thrill ride in the wilderness, a new Grand Cherokee may be for you. With ample space inside and the capability Jeep is known for, you'll have the best of both worlds.
To see what else we have in stock currently, view our inventory online or visit our lot in person!
Jeep Financing Tailored to You
After you have picked the best Jeep model for your needs, it's time to find a financing plan to match it. In our finance department, you'll be paired with an expert that will help you explore all of your options from leasing to secured loans.
No matter which option you decide is best for your lifestyle, they'll craft a personalized plan with the monthly payments you deserve. They'll walk you through the whole process, do the negotiating for you, and answer any questions you have along the way.
If you want to get started at home, start by completing our finance application online. You can also use our payment calculator to estimate monthly installments and even value your trade in.
Explore Plymouth in Your New Jeep
We all know Plymouth is known for its noteworthy history. Visiting places like Plymouth Rock, Pilgrim Hall Museum, and the Plimoth Plantation are all a must. However, this city also has a lot more to offer.
A vgreat spot to test out your Jeep's capabilities and find something new is the Myles Standish State Forest. This waterfront area is great for scenic hiking trips, horseback riding, and floating the water on your kayak.
You can also check out Plymouth Long Beach for a day on the sand. Make sure to bring your suit for swimming and some binoculars for bird watching!
Chrysler Jeep Dodge Ram 24: Your Go-To Jeep Dealer near Plymouth
When you're ready to take a cue from the first settlers of this area and discover what Plymouth truly has to offer, a Jeep is your best companion. To find the one that's best for you, visit our dealership today or schedule a test drive!